My Next Book
Coming in March 2017 from WW. Norton internationally, and McLelland and Stewart in Canada, ICE GHOSTS is fast-paced narrative non-fiction, with numerous revelations in an Arctic detective story for the ages.
Paul Watson with His Holiness The Dalai Lama, at the Tibetan leader's home in exile in Dharamsala, India.
Newseum Exhibit Washington, D.C.
Paul visits his old camera on permanent display at the Newseum in Washington, D.C.
Otter skull, Gulf Islands, British Columbia
Latest
A Face Only a Mother . . .
An orang-utan mom nuzzles her baby in the Indonesia's Borneo jungle.
Latest
Latest
Dawn Patrol
Afghan and Canadian troops, with a dog trained to sniff out improvised explosive devices and landlines, hunt for the Taliban at dawn in Kandahar province.
Off to See the Ice Phallus
Porters in the disputed Indian state of Jammu and Kashmir carry a Hindu pilgrim up a mountainside to the Amaranth cave, one of the religion's holiest sites, where the faithful see a phallic ice stalagmite as a Shiva Lingam, representing the god's generative power.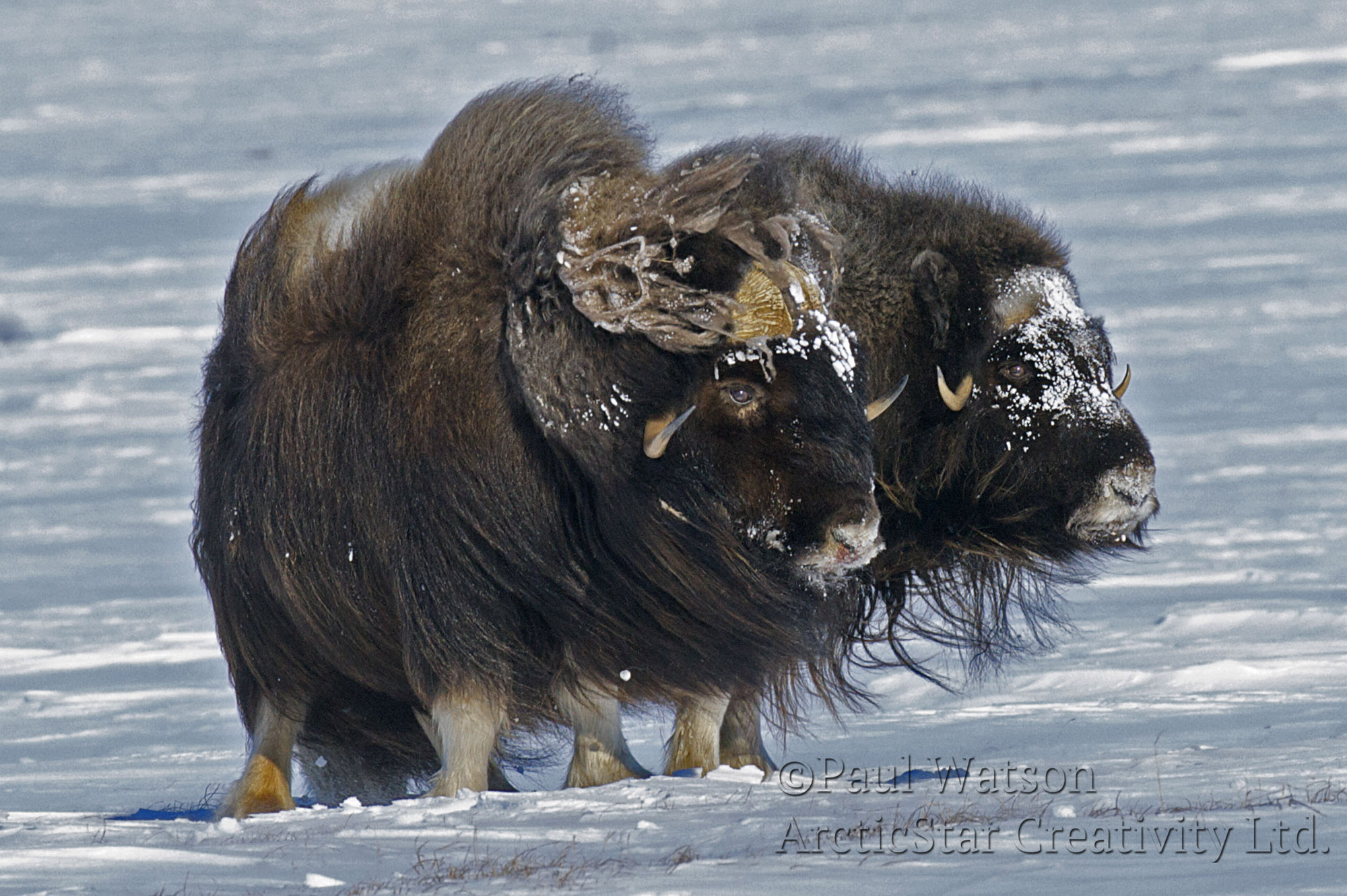 Walrus Love
Walruses cuddle in the spring sun in Norway's Svalbard archipelago.
Pop Travels Far
A Filipino boy on the island of Sulu lives in a village caught between Muslim rebels and U.S.-backed government forces, and where pop star Avril Lavigne is a welcome distraction.
Latest
Attack in Kashmir
An Indian paramilitary police officer watches for snipers during a militant attack in Srinigar, in Indian-controlled Kashmir.
Up in Flames in Kashmir
A member of India's security forces in Srinigar, capital of Indian-controlled Kashmir, watches helplessly as fire rages through buildings during a 2005 battle with guerrillas fighting for independence.
a Hard Rain is Gonna Fall
A storm moves in fast in Canada's northern wilderness.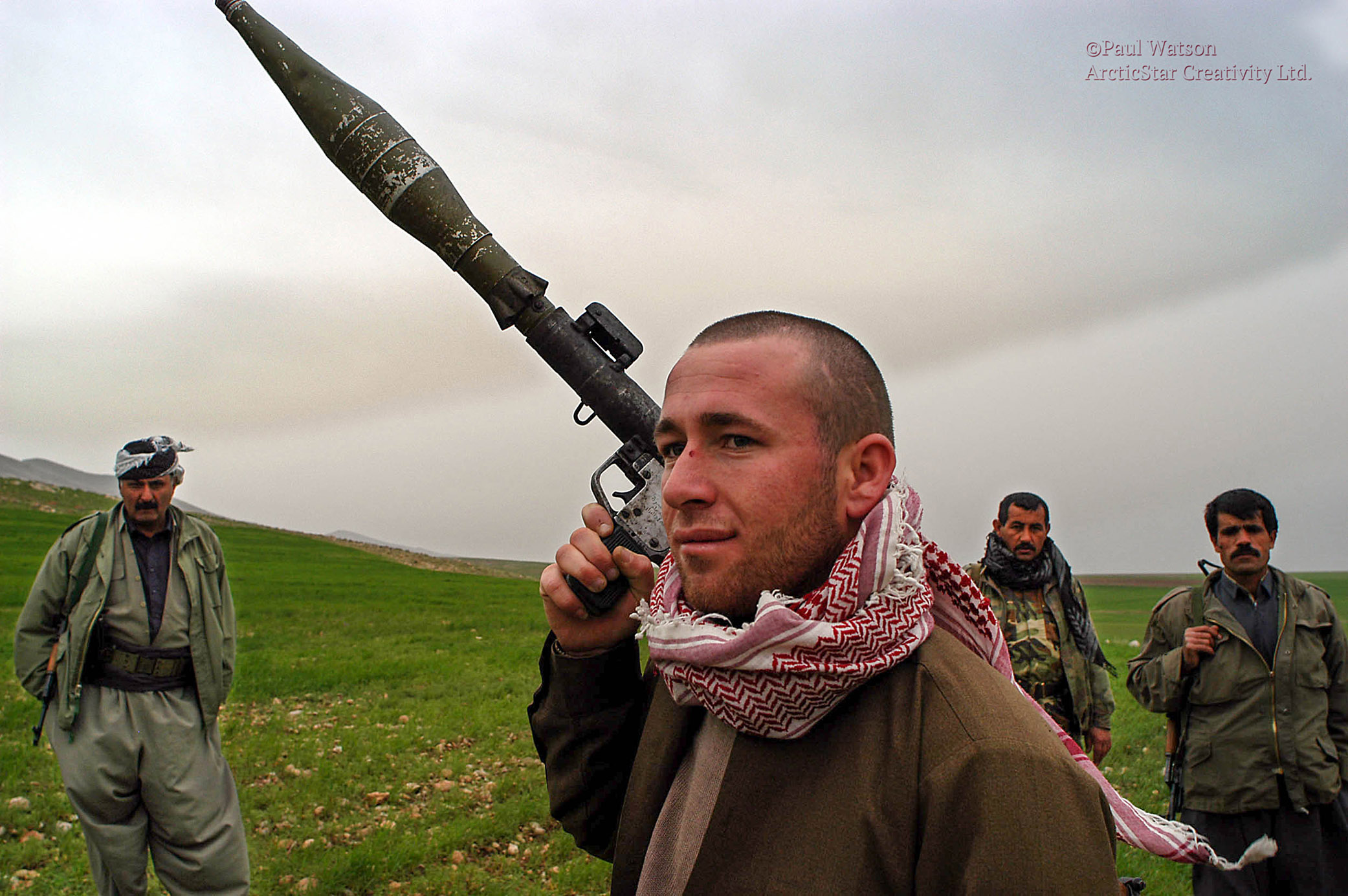 A Long War for Kurds
Kurdish peshmerga guerrillas prepare to advance on Saddam Hussein's retreating forces in northern Iraq during the 2004 U.S.-led invasion, which renewed Kurds' hopes for independence.
Latest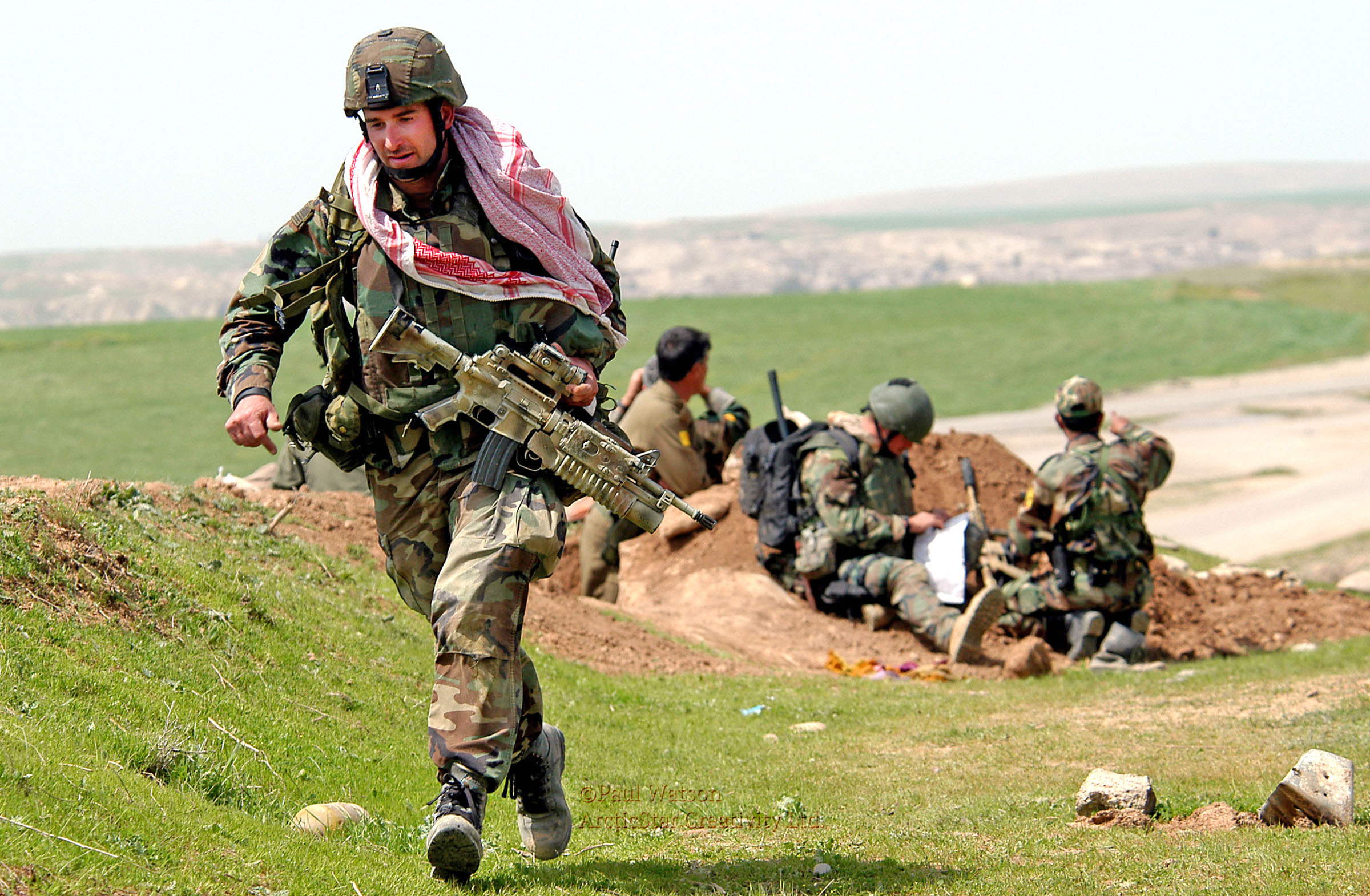 Invading Iraq
U.S. Special forces aid Iraqi Kurdish fighters as they battle Sadaam Hussein's forces retreating toward Mosul in 2004l.
With the Peace of Buddha's Smile
In the Footsteps of a Child
A Buddhist monk guides a boy at a monastery.
Beauty and the Beads
Smiling Bright
Terror of an Earthquake
Mohammed Wali carried his 2-year-old daughter Zakia Bibi for 10 hours dow a narrowest Pakistan mountainside in a desperate search for medical care 16 days after an earthquake devastated the region.
The Execution
Hobbling Ahead in Afghanistan
An Afghan war vet is forced to hobble through a howling blizzard after a minibus taxi gets stranded in Afghanistan's Hindu Kush mountains.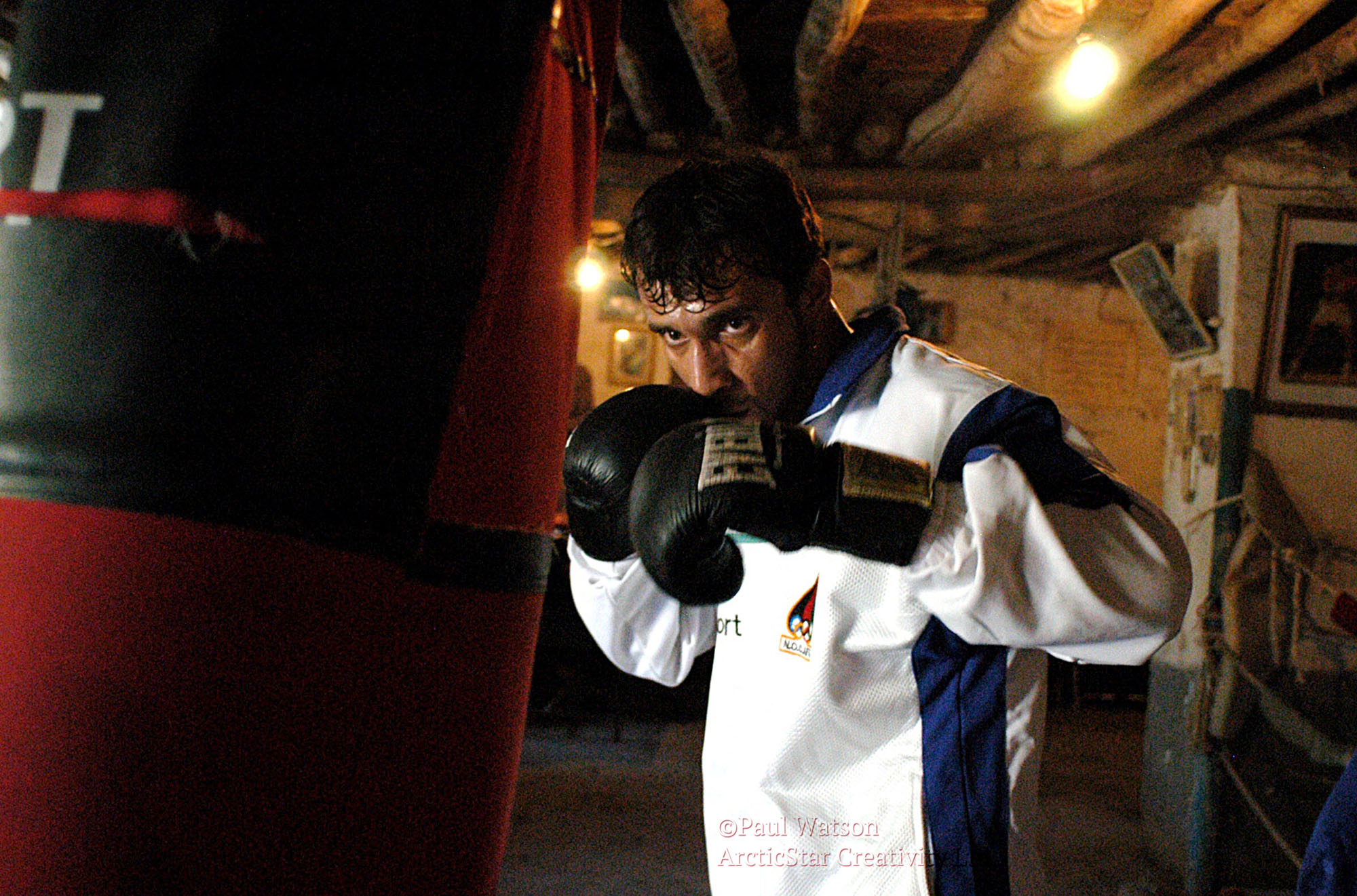 Hitting Hard in Kabul
Washing for Prayer
Boys learning the Koran do their ablutions before prayers in the northwest Pakistan madrassah where John Walker Lindh, the Californian known as the American Taliban, also lived and studied before fighting in the Afghan war, getting wounded and ending up in a U.S. jail.
Reciting the Koran
Boys learn the Koran by heart in the northwest Pakistan madras where John Walker Lindh, known as the American Taliban, also lived and did Koranic studies before joining the Afghan war.
Herding Sheep in Afghanistan
An Afghan shepherd boy tends his flock as winter approaches from the mountains.
Tree of Life Amid Death
A stubborn tree brings new life next to a grave site in the Afghan desert.
The Body Art of War
A soldier dripping in the heat of southern Afghanistan wears his philosophy of his life tatted on his arms.
Praying in Mother Ganges
A Hindu worshipper prays in the Ganges River, sacred to Hindus.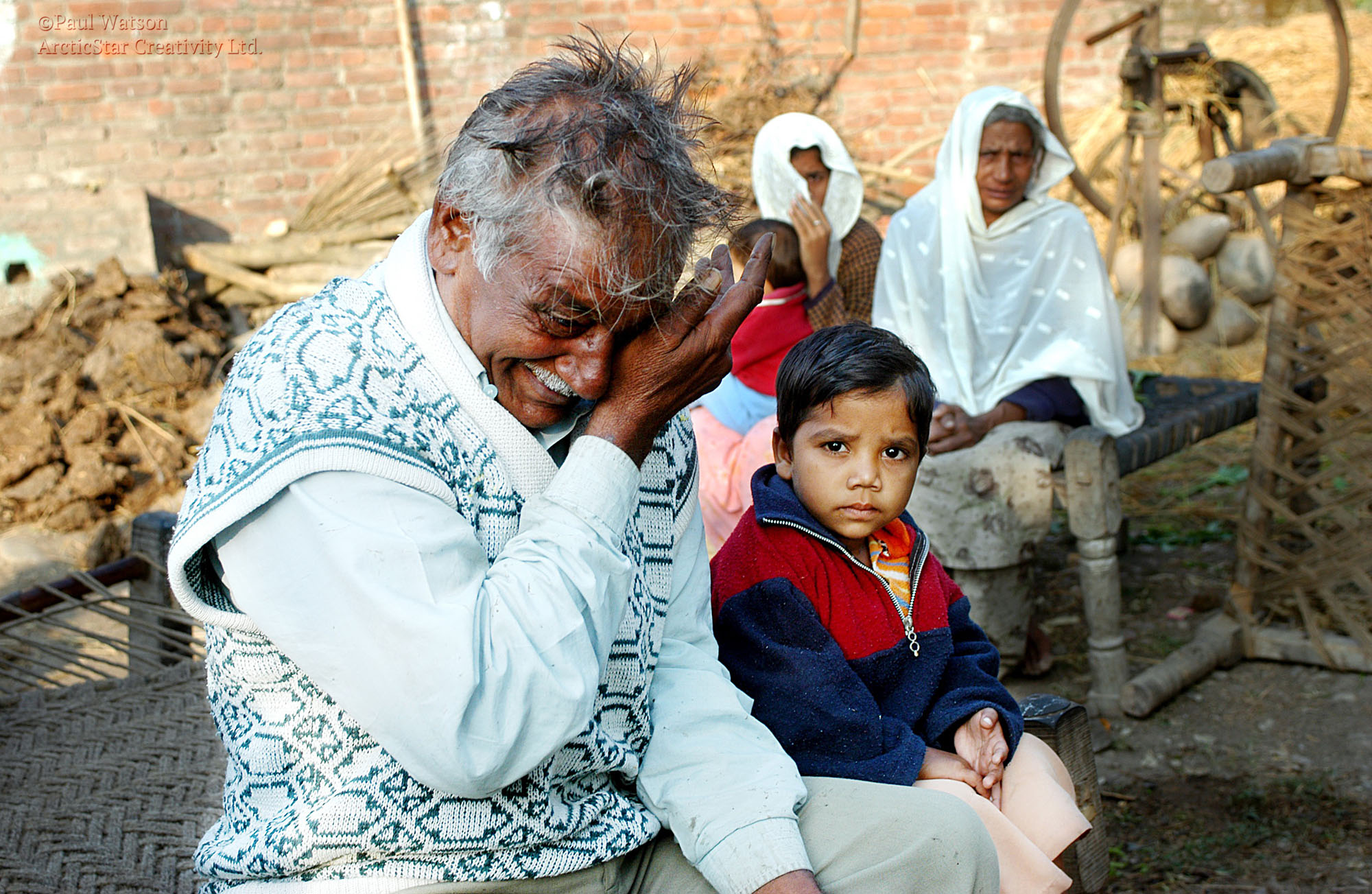 Weeping for Kashmir's Disappeared
A father weeps as he describes how his son disappeared after Indian security forces picked him up for questioning in the disputed state of Jammu and Kashmir.
Under the Gun
A member of Pakistan's security forces stands guard at an election rally in the port city of Karachi.
Fear or Favor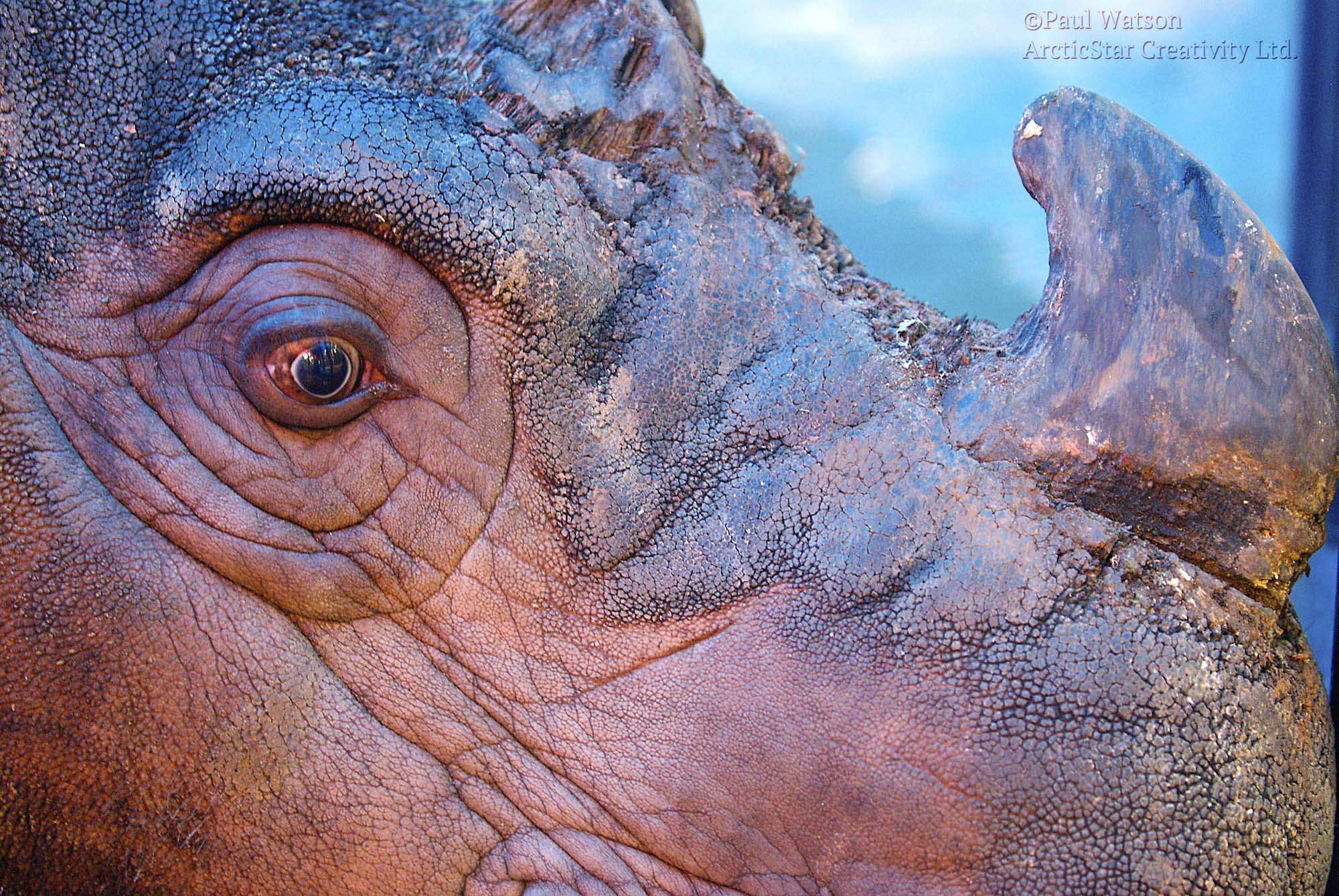 A Very Rare Rhino
The Sumatran rhinoceros is very rare and under threat as their habitat is lost to expanding palm oil plantations and other human encroachment in Indonesia.
A Gilded Buddha in Burma
Burmese worshippers pray in the golden glow of a gilded Buddha statue.
Orangutan thinking
An orangutan contemplates in the Sumatran rainforest.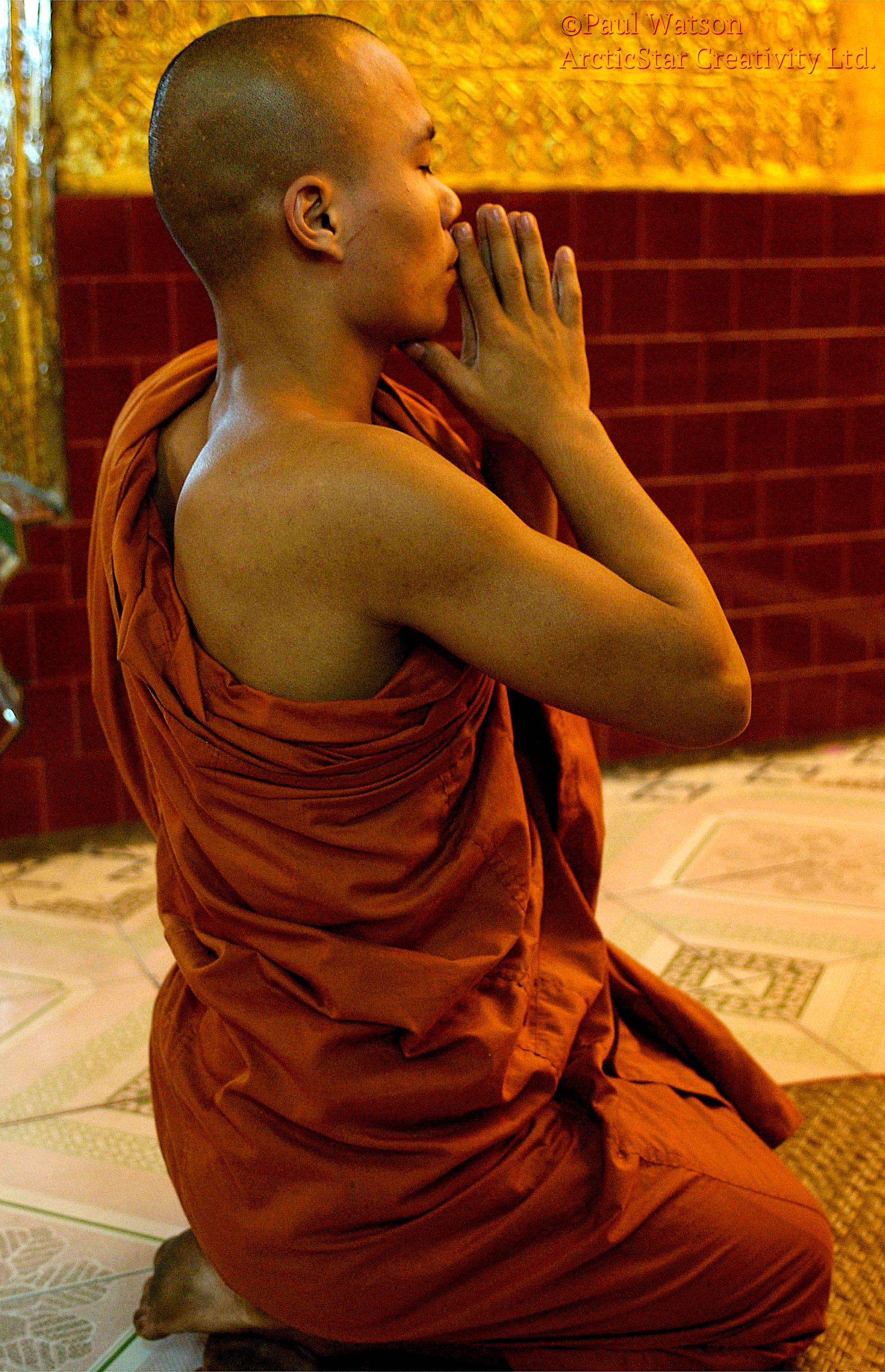 Kneeling to Pray in Mandalay
A monk prays in the warm glow of the 1,600-year-old Mahamuni Buddha image, gilded by worshippers who have rubbed on layers of gold leaf to show their devotion over the centuries.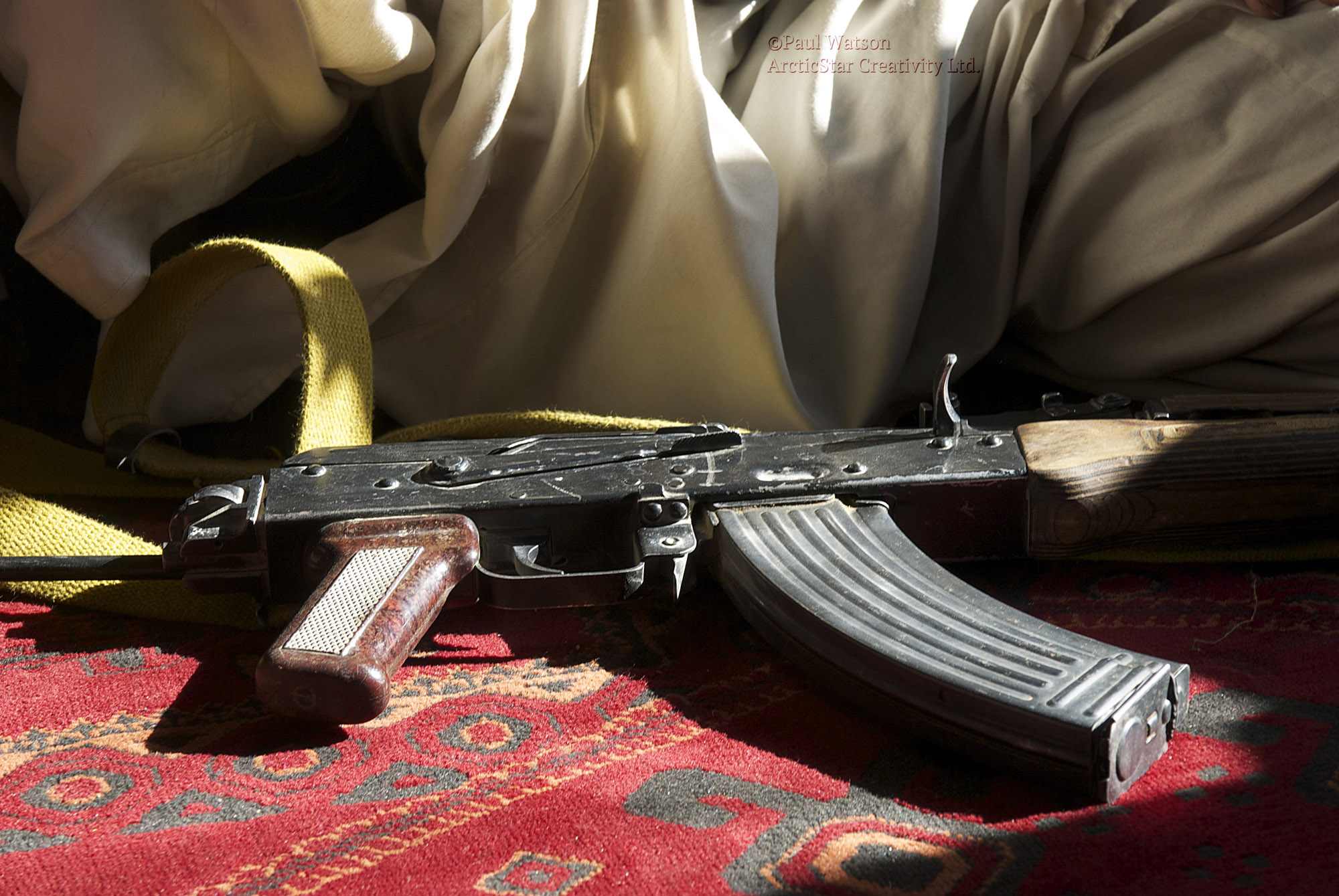 Taliban Kalashnikov on the Carpet
A Taliban fighter in Afghanistan's Ghazni region kept his AK-47 Kalashnikov assault rifle at the ready as I interviewed him and several other fighters in their village compound over glasses of steaming hot tea.
Sailing Away . . .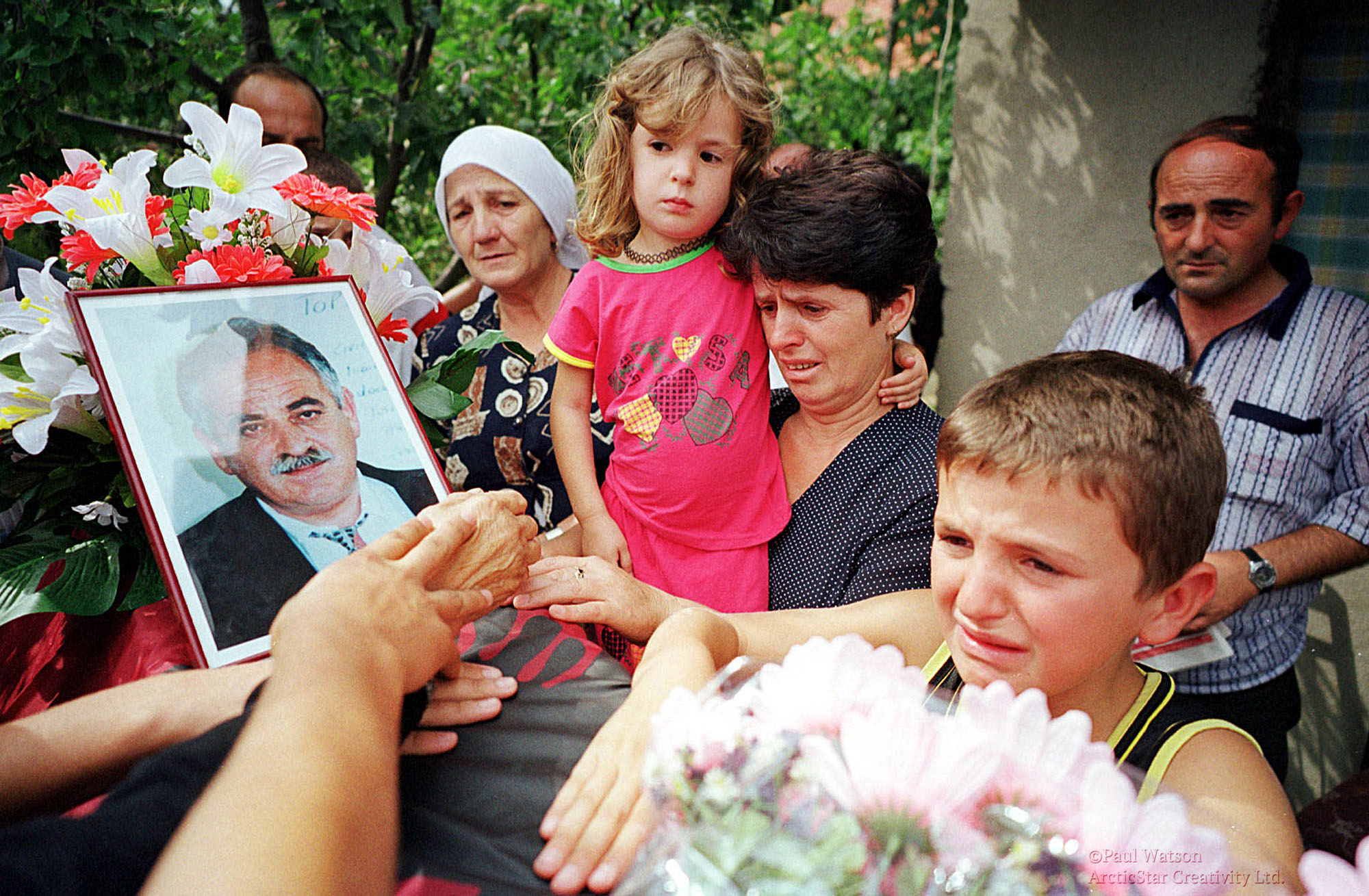 Mourning Kosovo's Dead
An ethnic Albanian family mourns a man killed in turmoil before NATO's 1999 bombing campaign, which led to Kosovo's split from Serbia.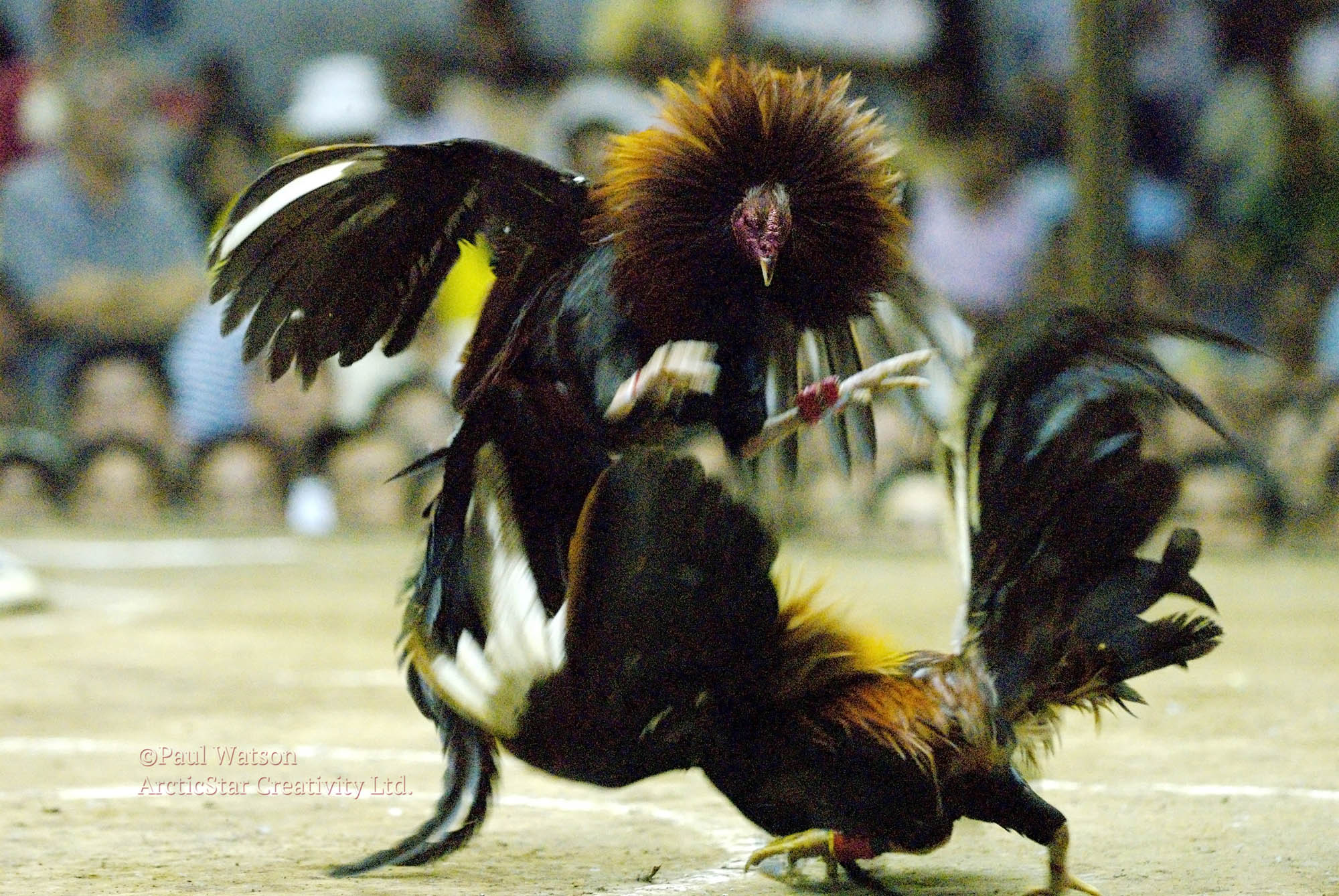 In For The Kill
A fighting cock goes in for the kill at a crowded Manila cockfight, where betting was as fast and furious as the matches.
Pork On a Stick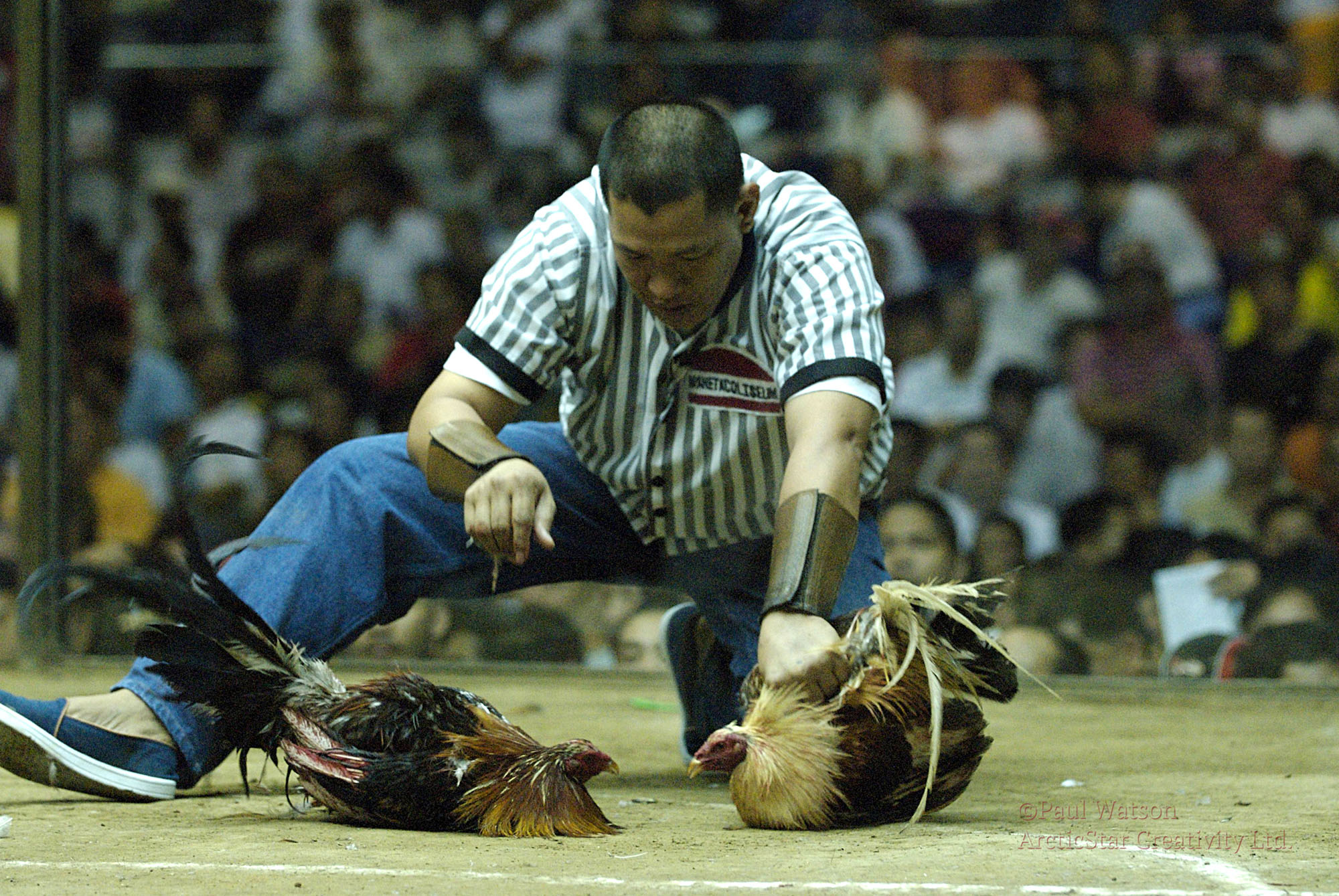 Cockfight Night in Manila
A cockfight referee gets the birds ready for a death match fought with razor blades strapped to their legs.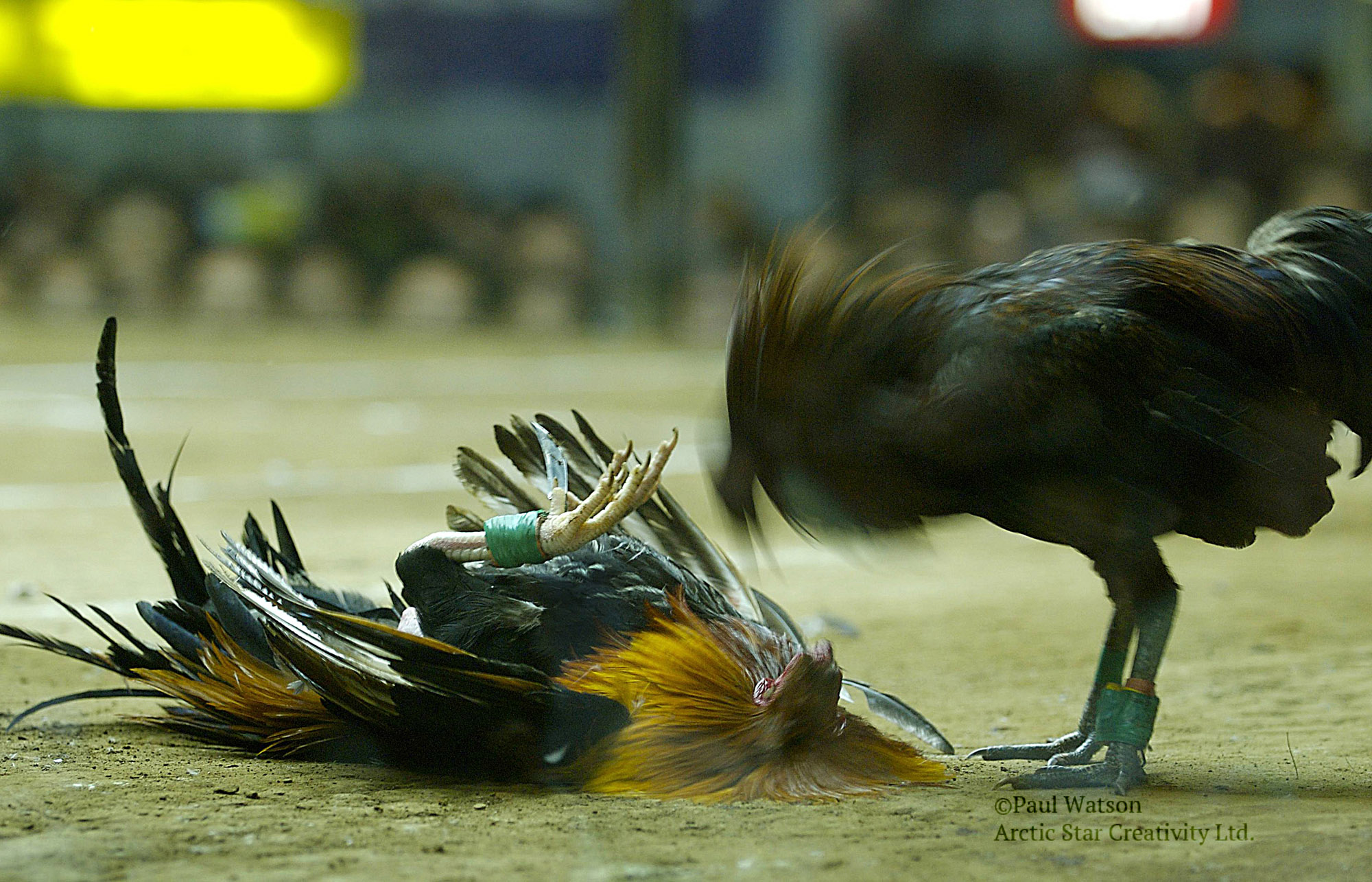 In for the Kill
A champion fighting cock goes for the jugular as its opponent lies helpless, the lethal razor on its leg useless, in a Manila stadium.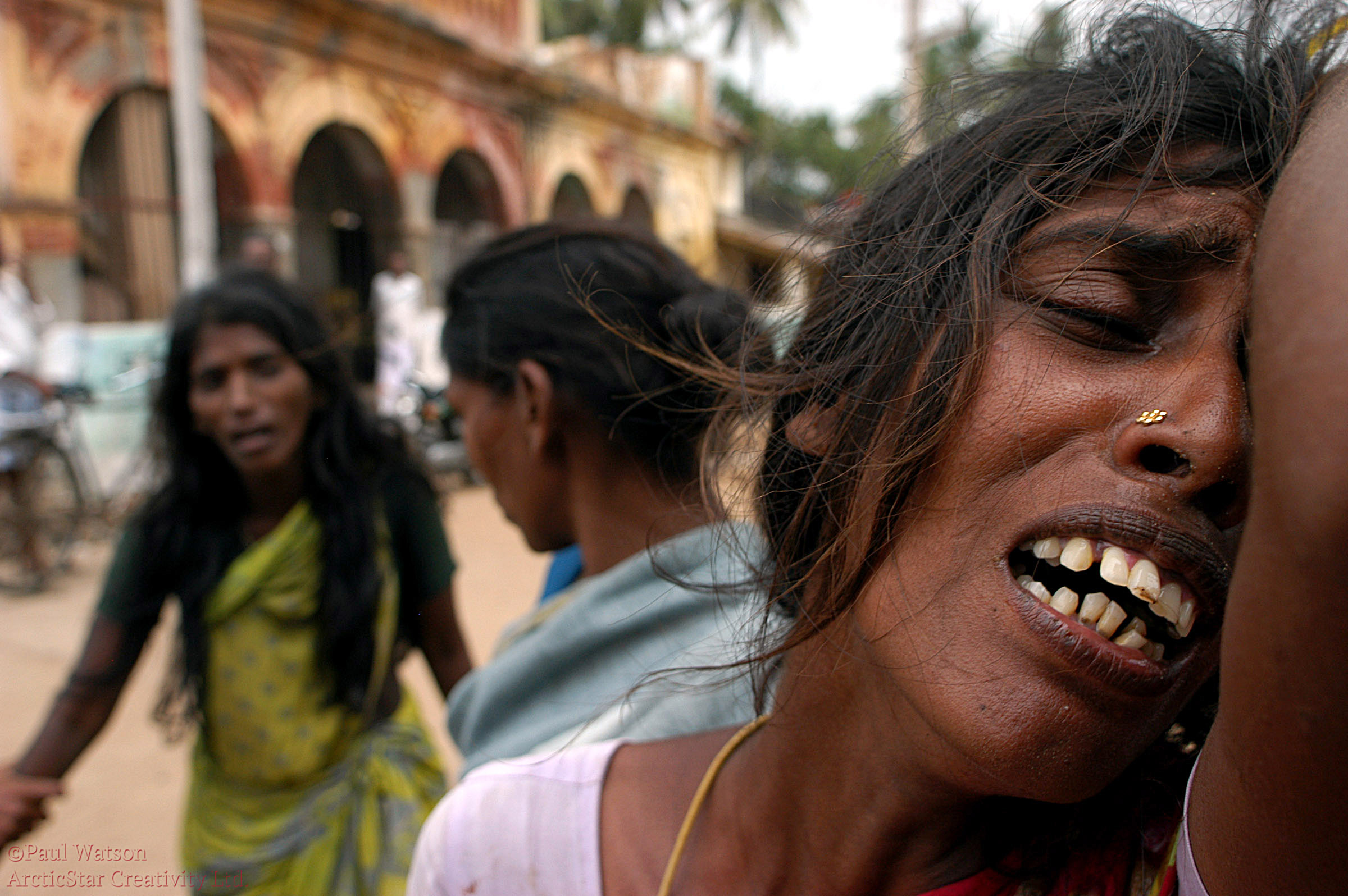 A Wave of Grief
An Indian villager collapses in grief at the loss of her family in the 2004 Indian Ocean tsunami, which followed a 9.1 earthquake in an epic catastrophe that killed an estimated 240,000 people.
Latest
Latest
Humpack blowing
A humpback whale blows air after resurfacing from the ocean depths of the coast of New Zealand.
Latest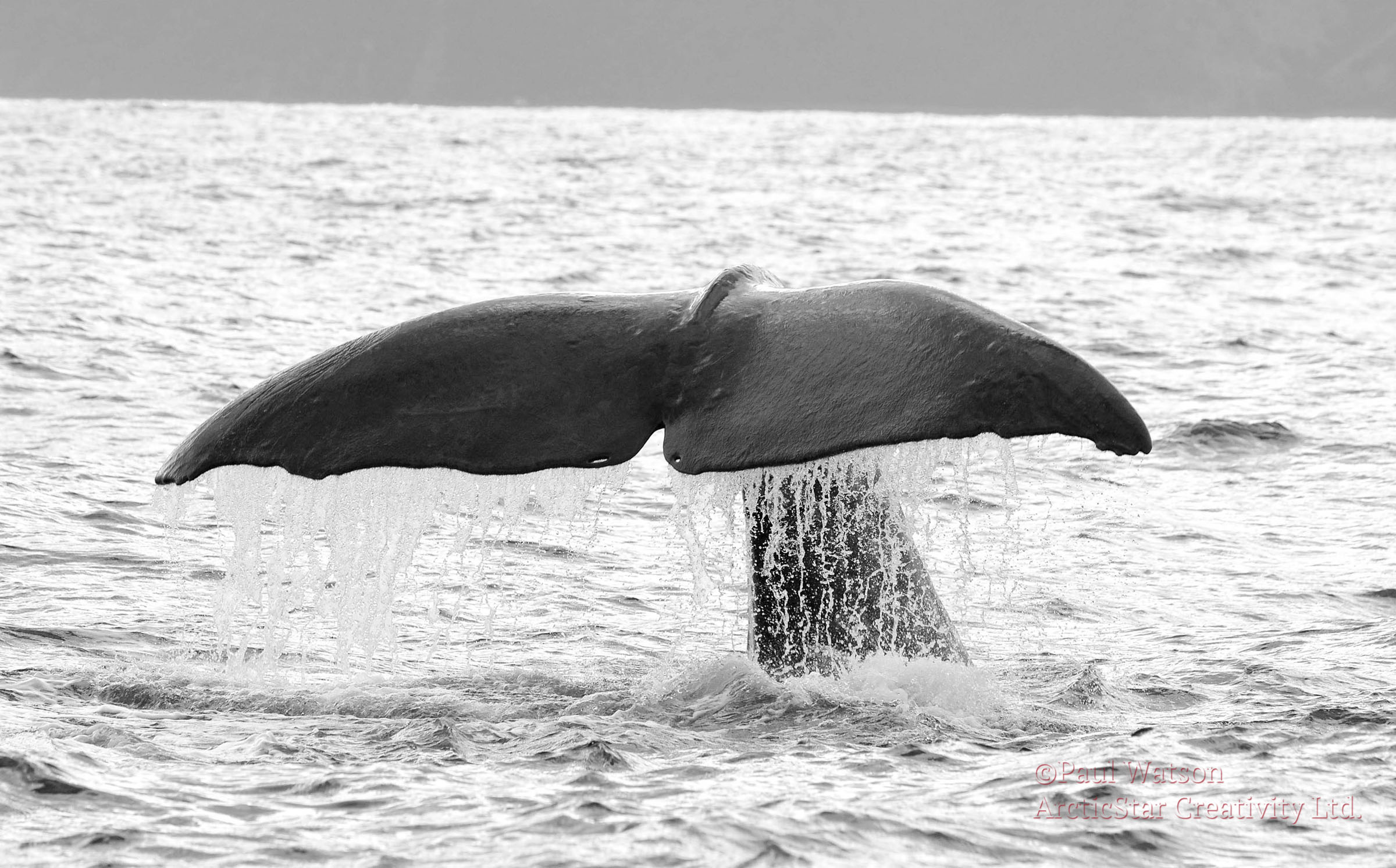 Going Down
A humpback whale heads down for a deep dive off New Zealand's coast.
Just hanging' . . .
An orangutan lazes in a tree in the Sumatran jungle.
What Price Nature?
Canada's wilderness was easy to protect when few people went there, but as pressure increases from mining and energy companies eager to encroach, there's little national debate about how far Canadians are willing to let them go.
Glacial Growth
Work Never Stops
Stone faced
Ancient stone faces peer out from eternity to visitors and worshippers at Cambodia's magnificent Angor Wat temple.
Aleppo, Syria
The More Things Change
The ladder on CCGS Sir Wilfrid Laurier looks about what a sailor would expect to see on one of the Franklin expedition ships the Coast Guard icebreaker was searching for in 2014.
Nature's snow sculpture
The relentless Arctic wind carves magnificent sculptures in the snowpack outside Gjoa Haven, on King William Island.
Walruses bask on an ice floe in Norway's Svalbard archipelago.
Cracked Ice
The constant pressure of moving ice cleaves the snow-covered waterfront of Gjoa Haven, Nunavut.
Boats wait out a bitter Arctic winter on the shores of Gjoa Haven, Nunavut.
High Arctic Sun
The High Arctic sun arcs low across the horizon on a winter's day in Grise Fiord, turning sea ice ridges into shimmering gold.
Coming Up For Air
A curious seal takes advantage of a hole cut in the ice, and a warm tent, to loll about at the height of winter.
Take it, man.
Greg Tardy headlining at Tallahassee's B Sharps Jazz Clubs, one of the coolest, most intimate jazz spots, going.
Out of The Mist
A Gentle Rain is Gonna Fall
A Watery Web
Jungle beauty
An insect seeks a sip in the Indonesian jungle.
Warm against cold
Summer weather rolls in against a cool spring, captured on an iPhone from the ferry.
All Eyes on You
An Inuk child is all eyes on in Gjoa Haven, Nunavut.
Living to Tell About It
A mighty Bengal tiger tried to kill this villager, but he fought it off, survived gaping wounds, and became a local legend.
India's Emerging Middle Class
A rickshaw driver gives a lift to members of India's emerging middle class in 2009, where enormous inequality still plagues the world's largest population.
Thank Heavens for Honey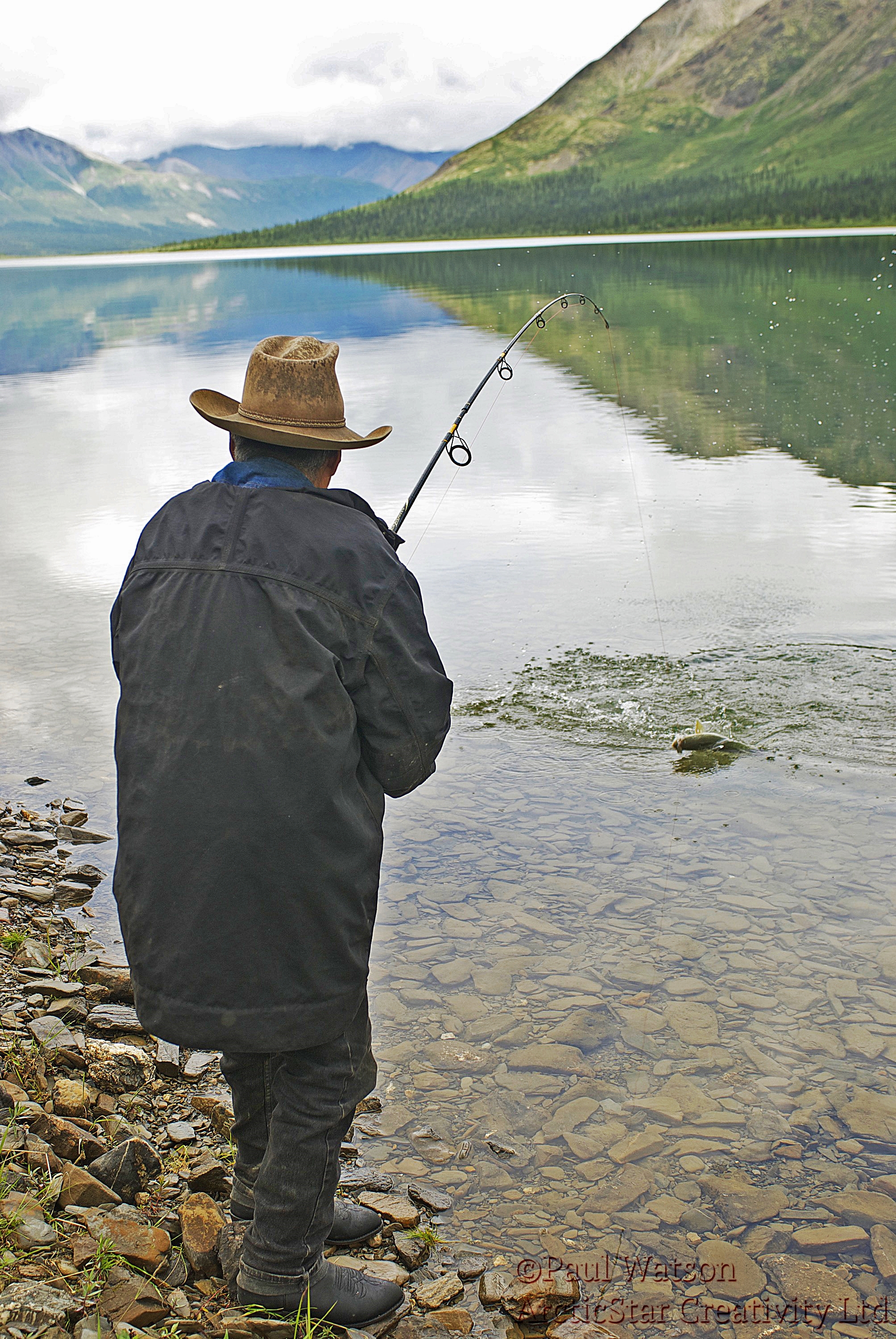 Fishing the Peel Watershed
I watched this aboriginal guide hook one trout after another, as quickly as he could bait his hook, in the pristine wilderness of Yukon's Peel Watershed, which environmental activists are fighting to protect from mining companies.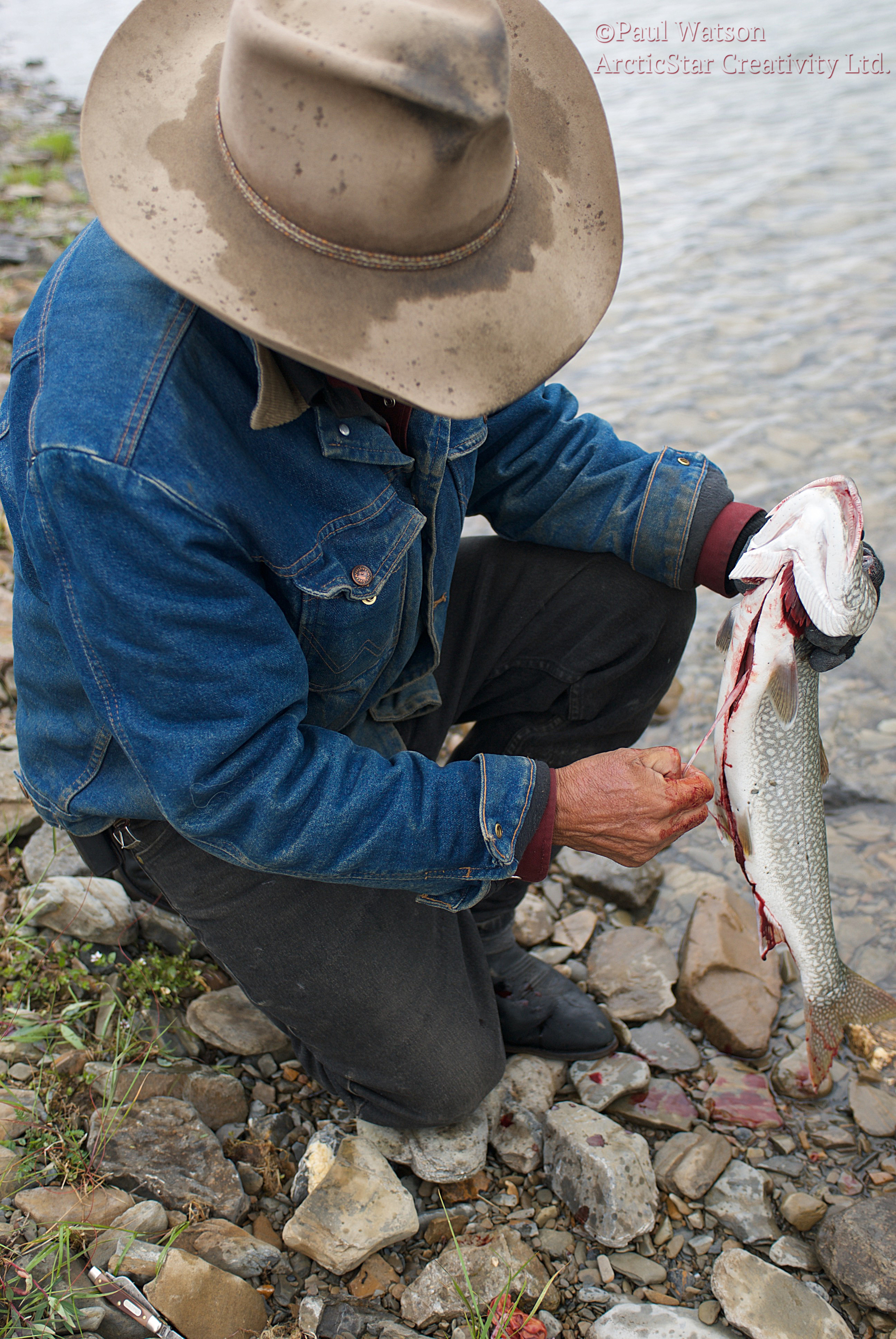 From the Hook to the Frying Pan
In the Yukon wilderness, fresh caught fish go from the hook straight the frying pan after quick work with a knife.
On the Lookout
An aboriginal hunting guide walks point to guard against a grizzly bear attack in the Yukon's pristine Peel Watershed.
The Dead Are Watching
The Jungle Reclaims
Roots of a towering tree in the Cambodian jungle reclaimed the stone walls of this ancient temple.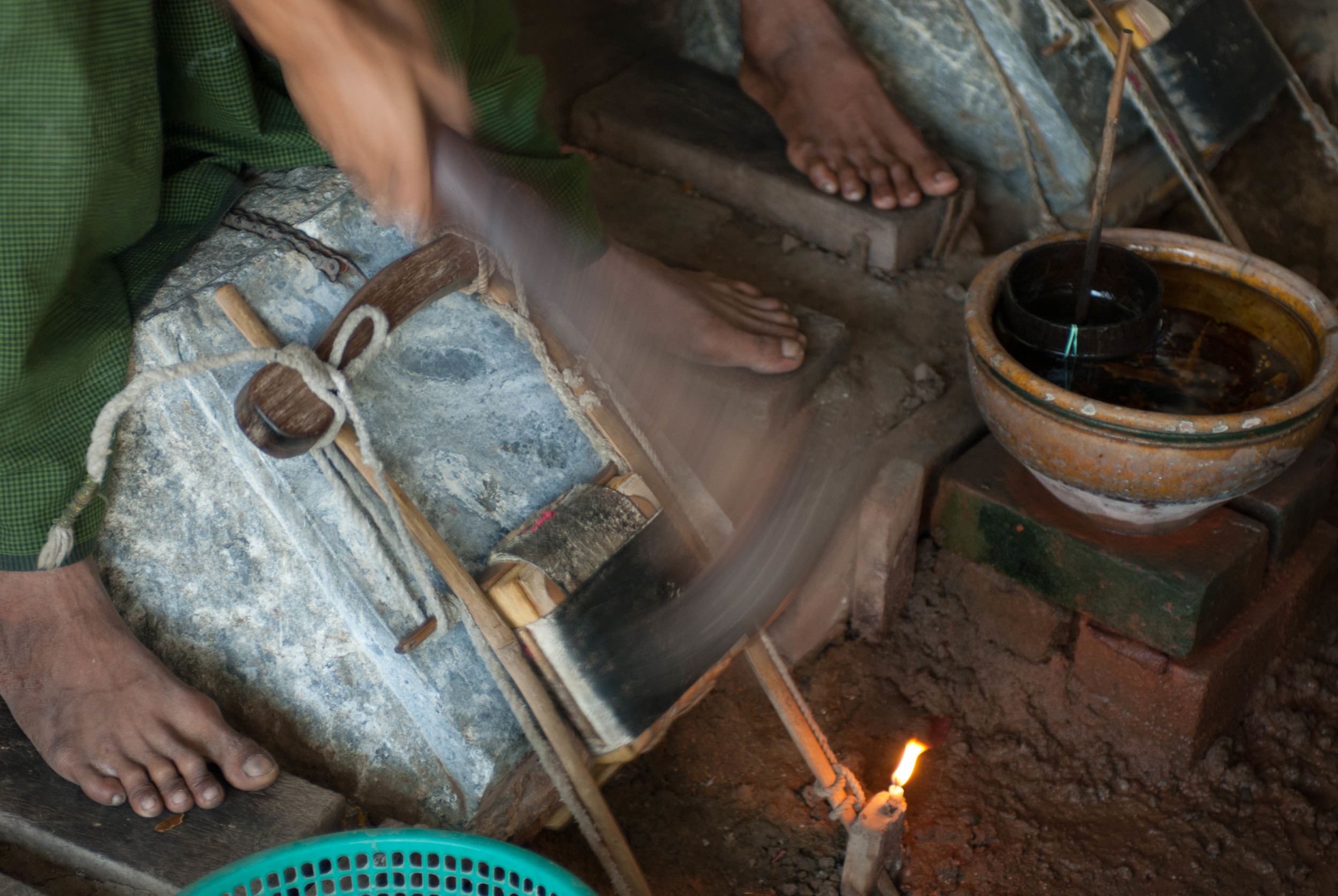 Pounding Gold Leaf
Working in sweltering heat, Burmese workers pound gold with rubber mallets to make the leaf that worshippers press on Buddha statues to express their reverence for eternity.
Gold Leaf in Burma
Hours of pounding with rubber mallets reduce the gold to thin leaves that are stacked on wax paper for sale to Buddhist worshippers.
Here's Looking At You . . .
Seal on the Rocks
Walking in Sunshine
A Burmese mother and her sun, their faces covered with traditional sunblock, walk in the blazing sun.
Hot Sun, Cold Ice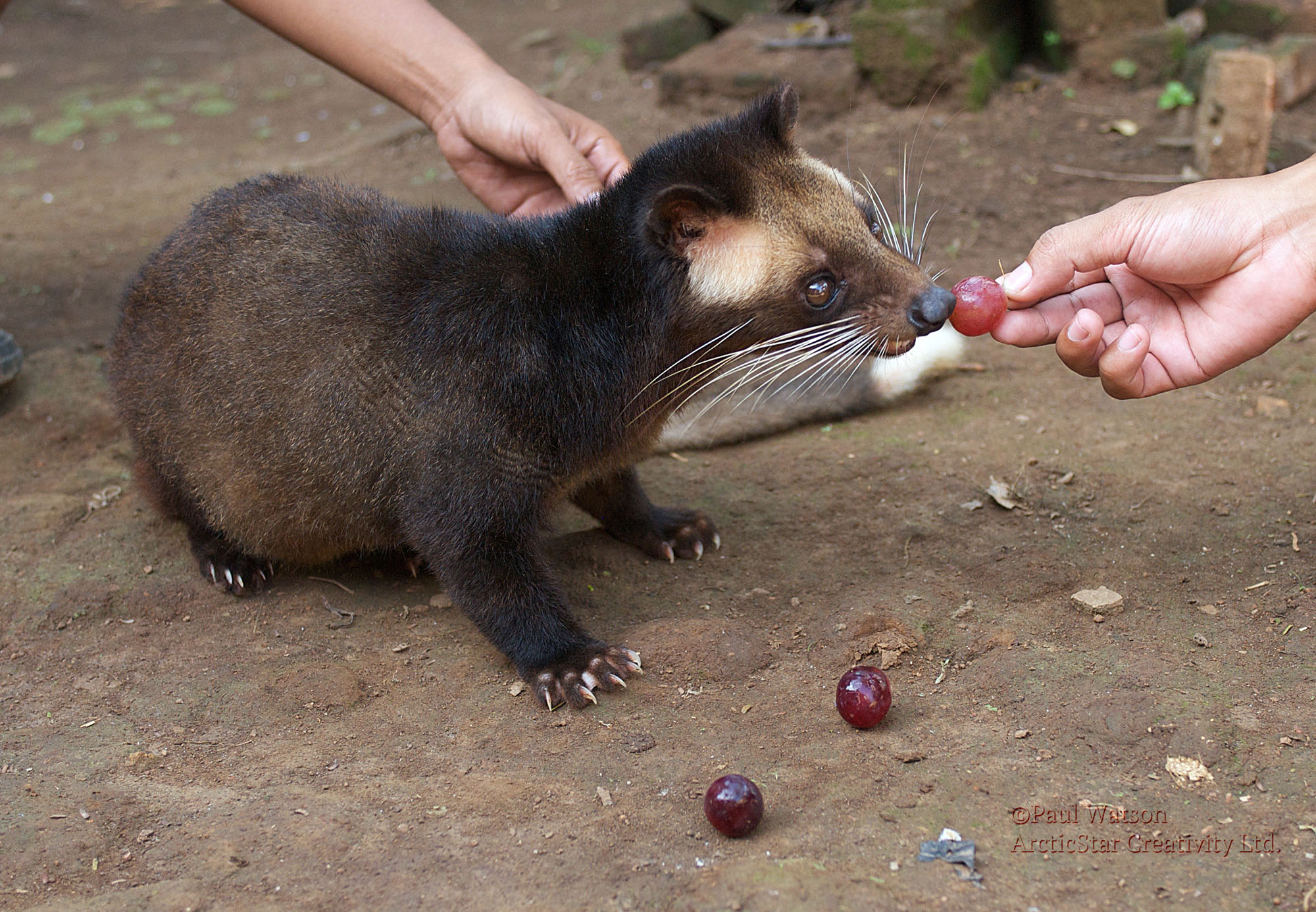 Berries In, Black Gold Out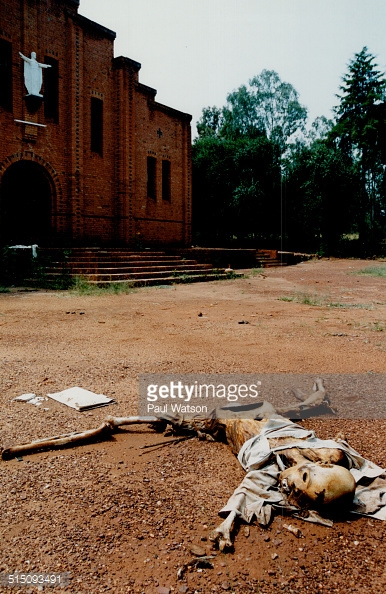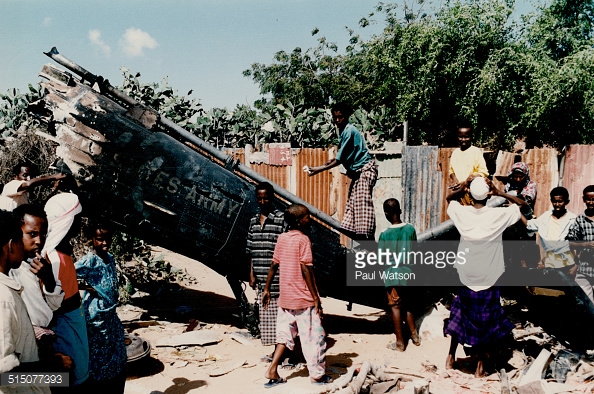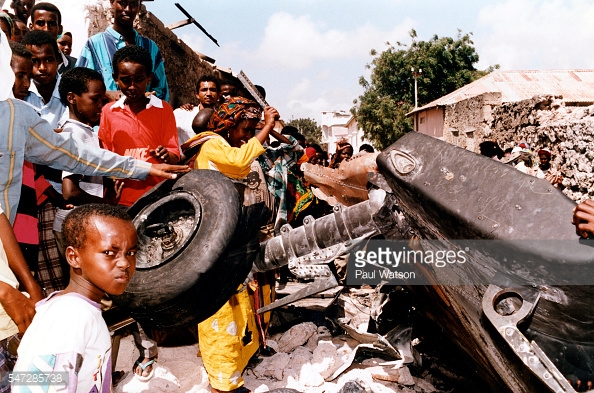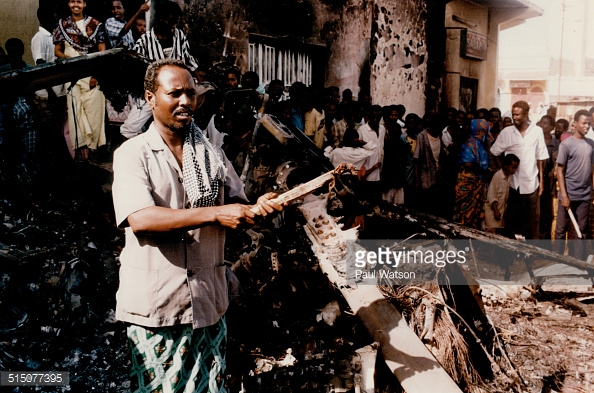 Safer By Air
Even over short distances, American Black Hawk helicopters were the preferred transport in southern Afghanistan where insurgents' improvised explosive devices made road travel a gamble.
Battling the Ring Road
Driving the the ring road joining Afghanistan's main cities was a treacherous, bone-rattling ride through some of the country's most dangerous territories.
Searching for the Dead
Using heavy equipment and their bare hands, Syrians in Aleppo frantically searched for the dead and wounded after President Bashar al-Assad's forces flattened an apartment building.
Pleading for help
A Syrian opposition member pleads for more help from shocked onlookers in the scramble to save the wounded trapped in the rubble of an apartment building bombed by President Bashar al-Assad's forces.
Slaughtered Like Sheep
U.S.-led bombing wiped out a flock of sheep in this northern Iraq village in the war to remove dictator Saddam Hussein.
A Man's Last Breaths
A victim of Somalia's famine struggles for his last breaths in Baidoa.
The Eyes of the Dear Are Watching
Pol Pot's Khmer Rouge killers kept meticulous records of the genocide, including haunting head shots that greet visitors to the Tuol Sleng prison where many died, which is now a museum.
Getting Old Young
Girls have to grow up fast in southern Afghanistan, where they mind siblings outside the house because mothers have to stay inside.
Fighting With What You Have
An anti-Assad guerrilla fighter, his assault rifle held together with packing tape, heads back to the front line in the Syrian city of Aleppo after gassing up a rickety motorbike with black market fuel.
Latest
A slideshow of the latest images from award-winning photojournalist Paul Watson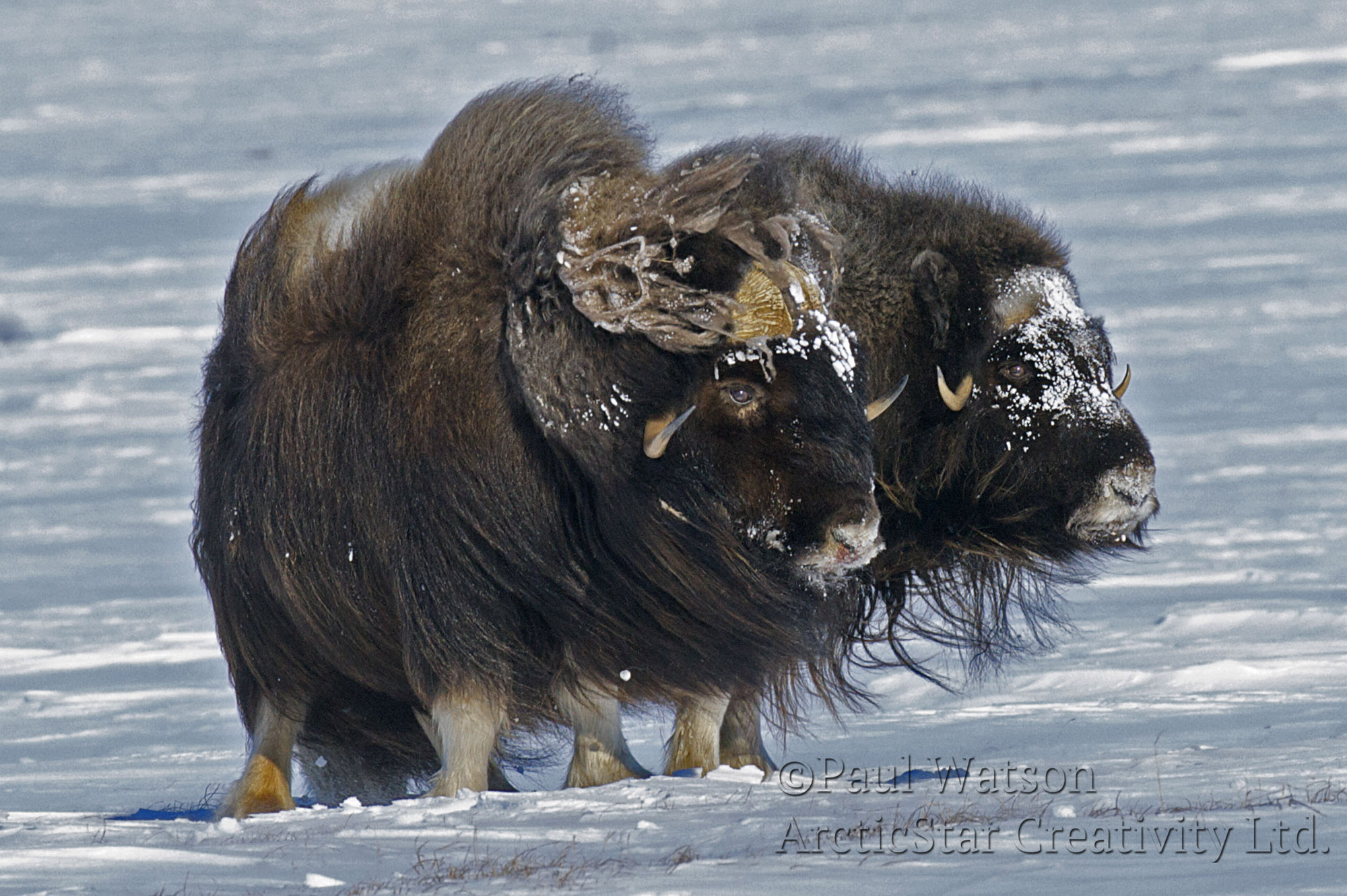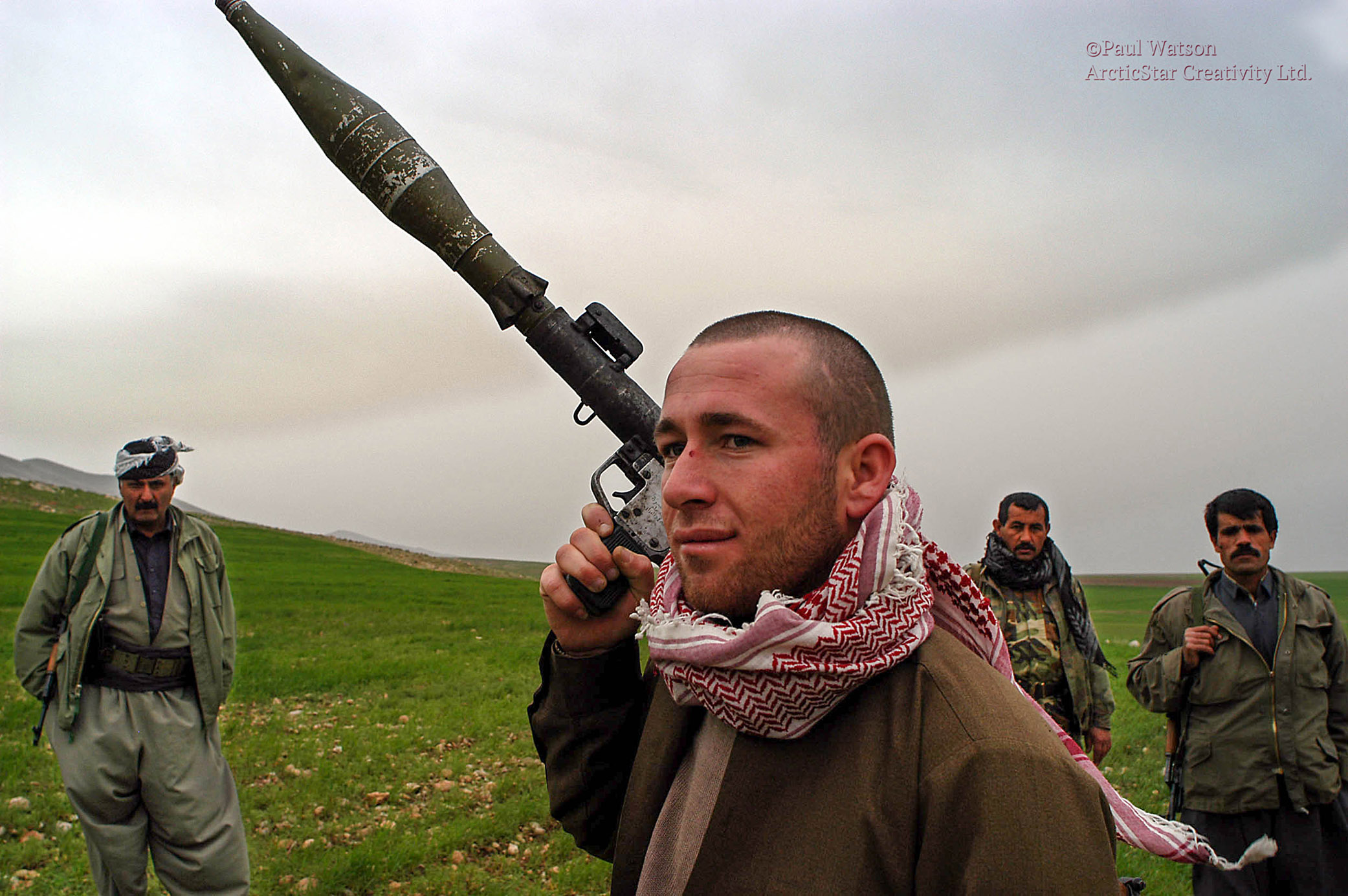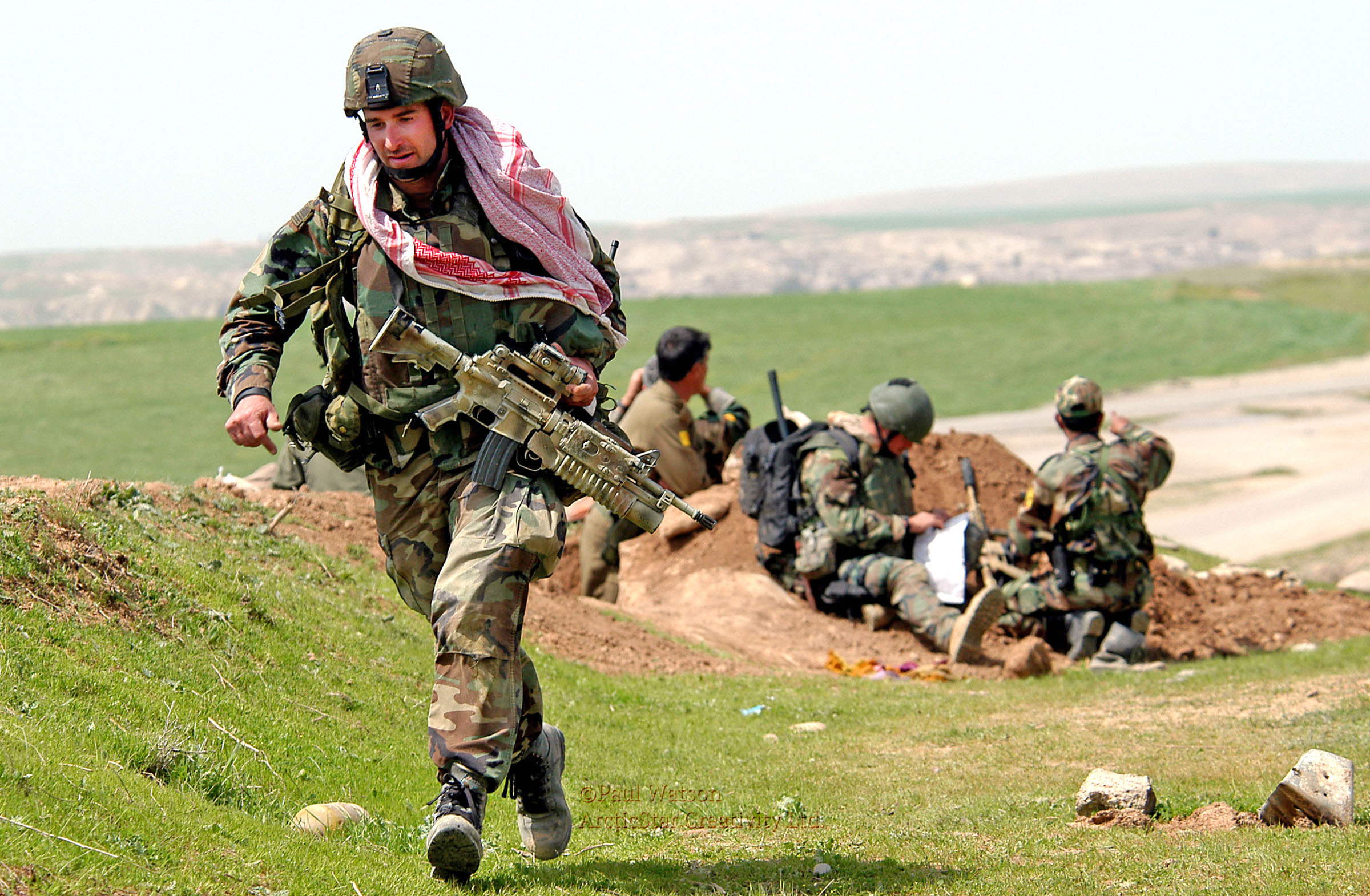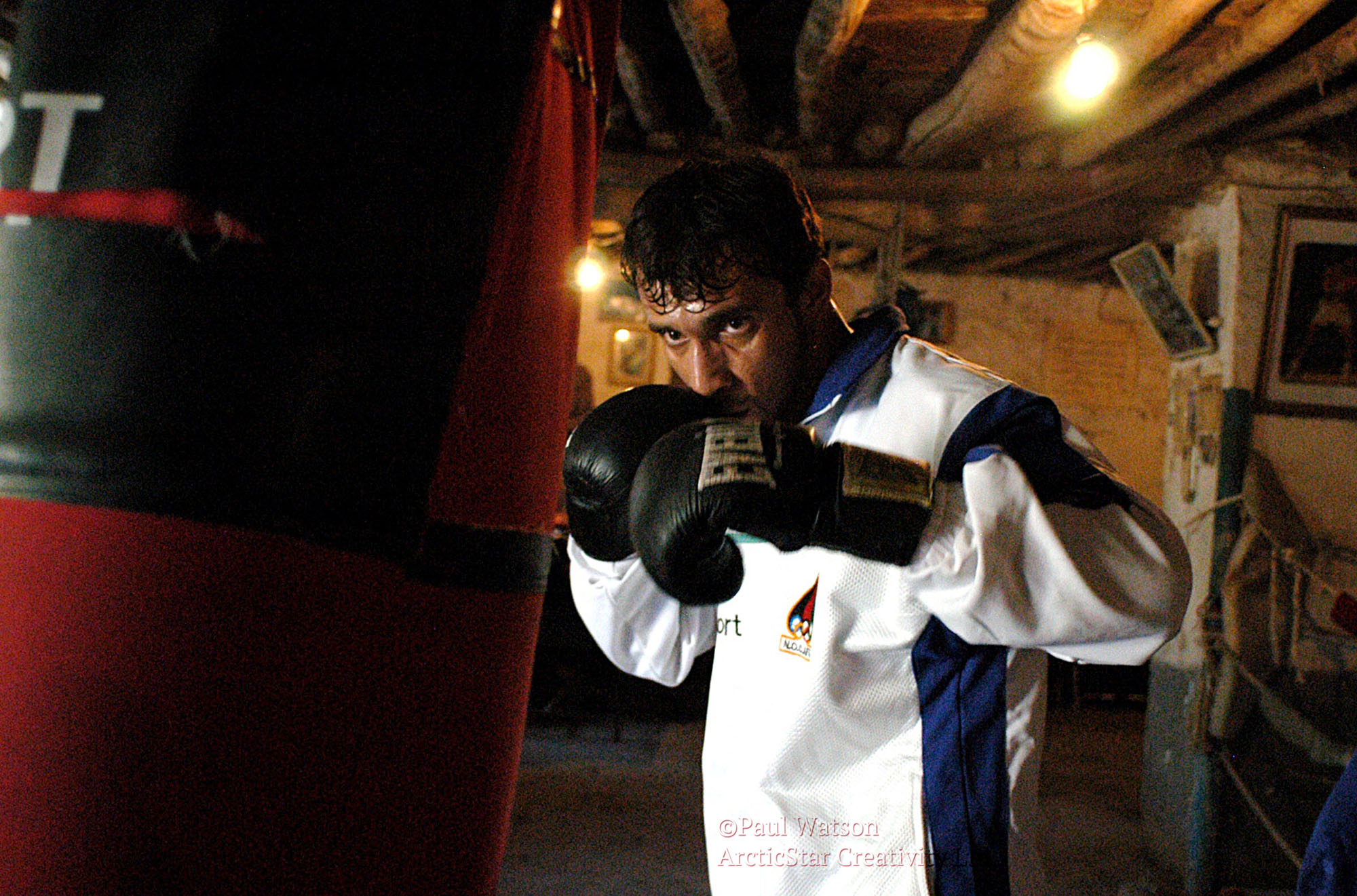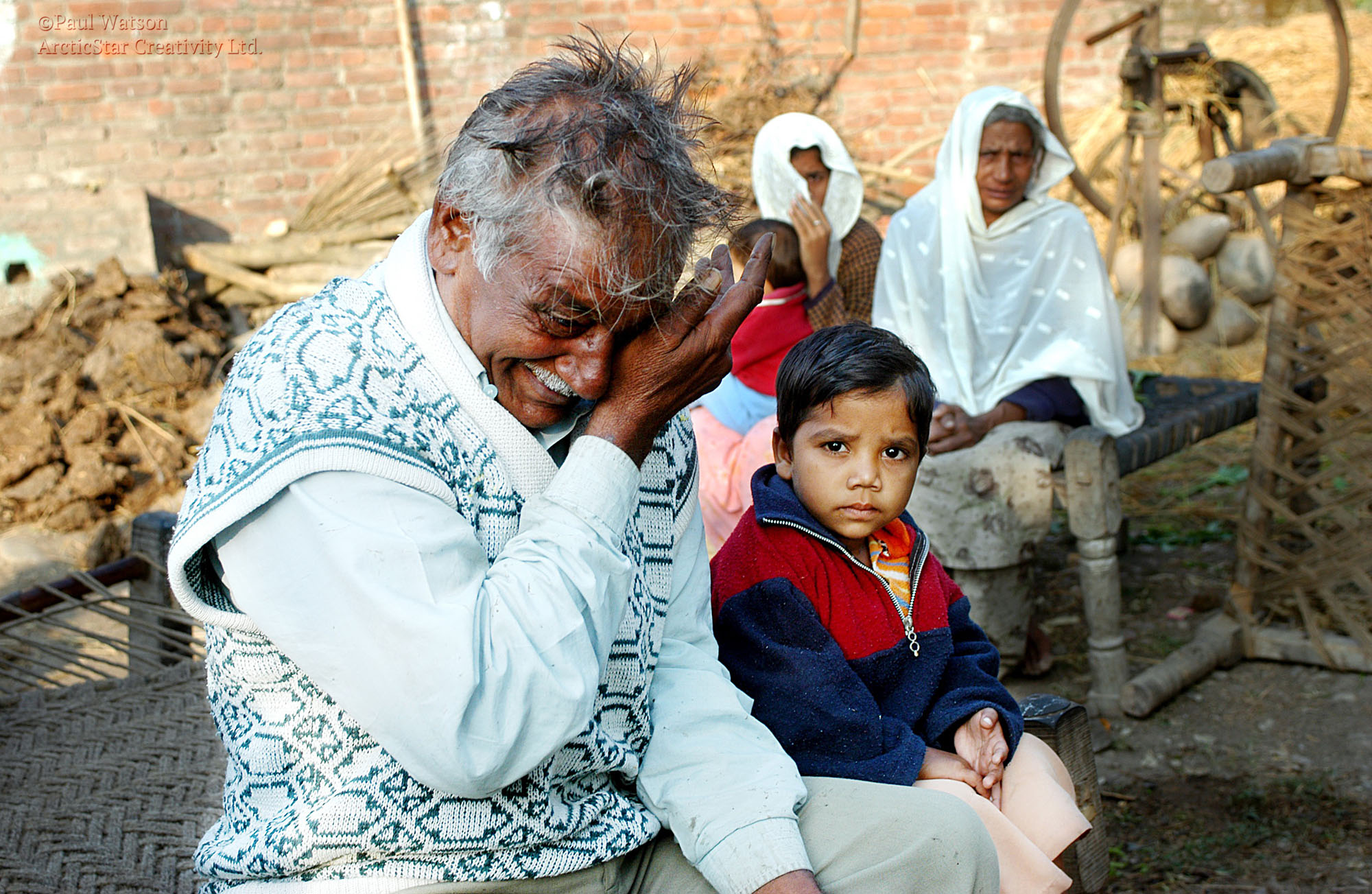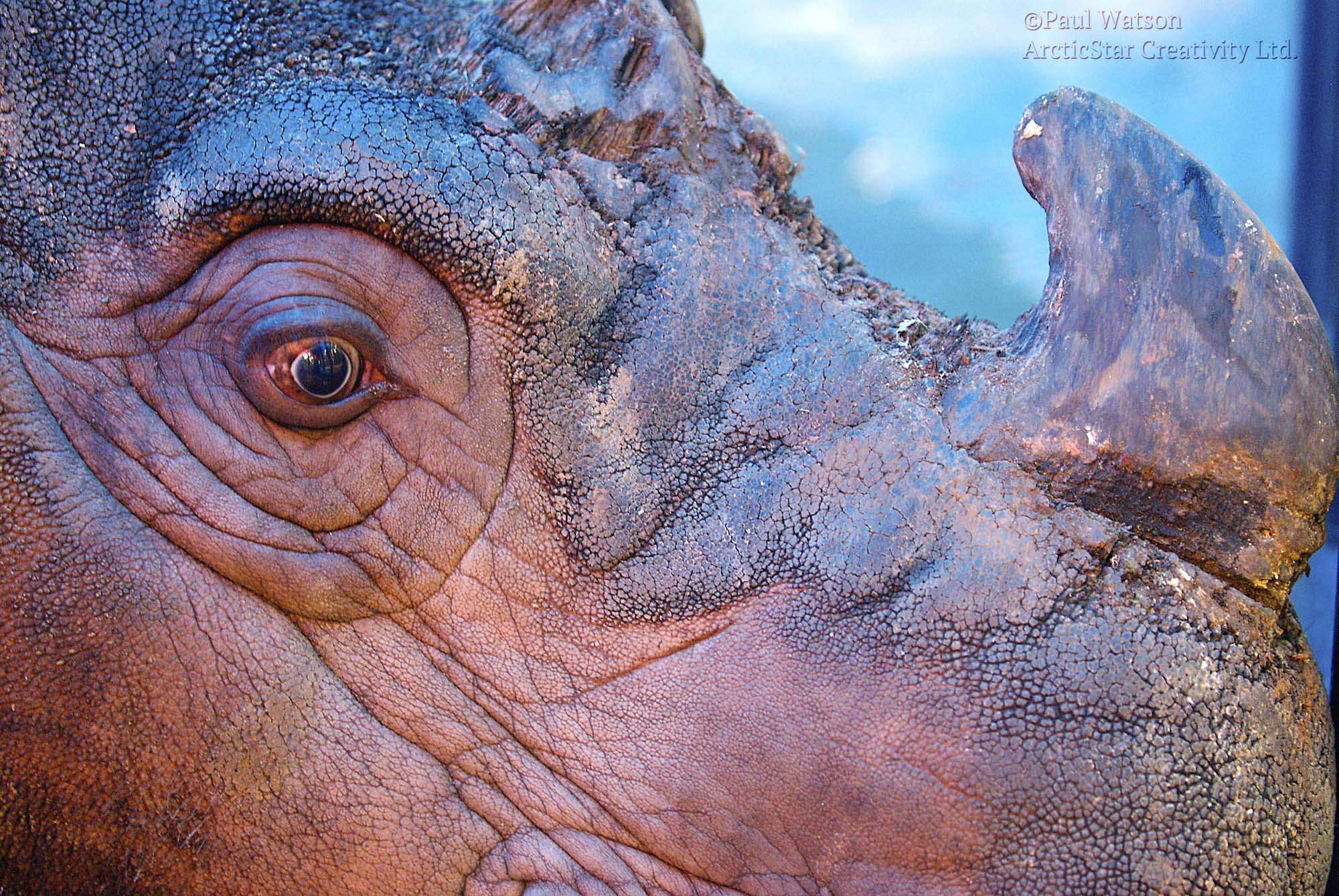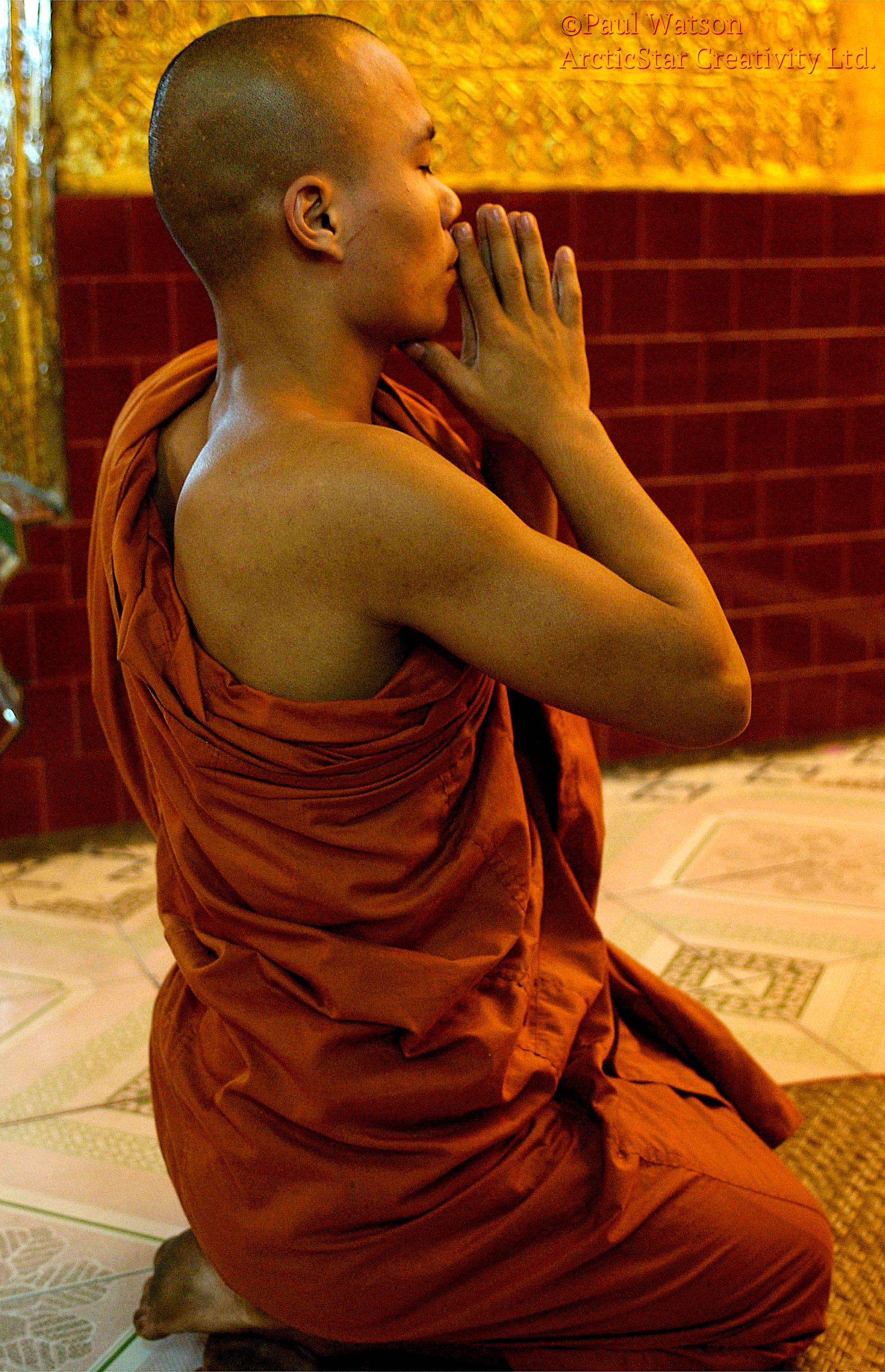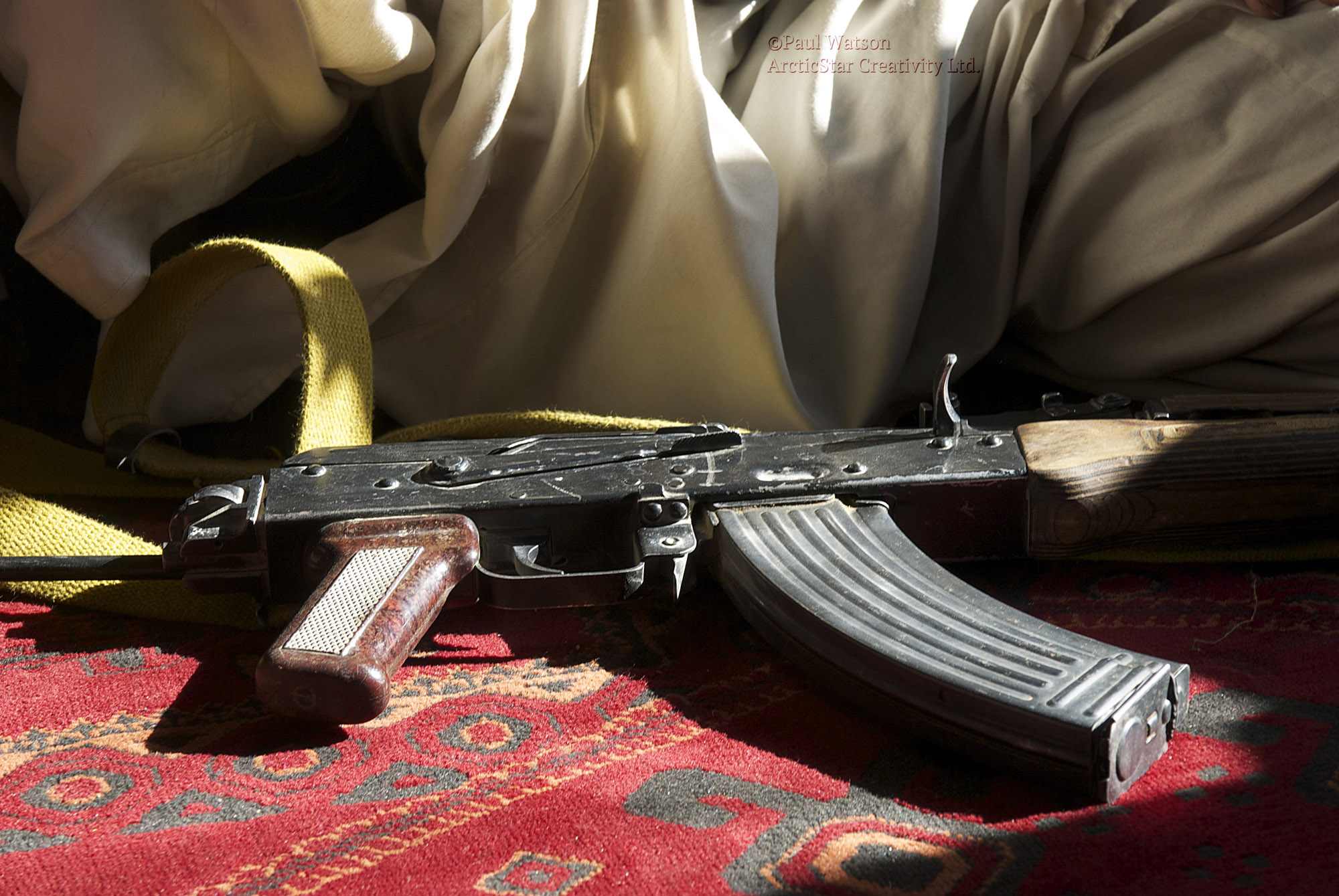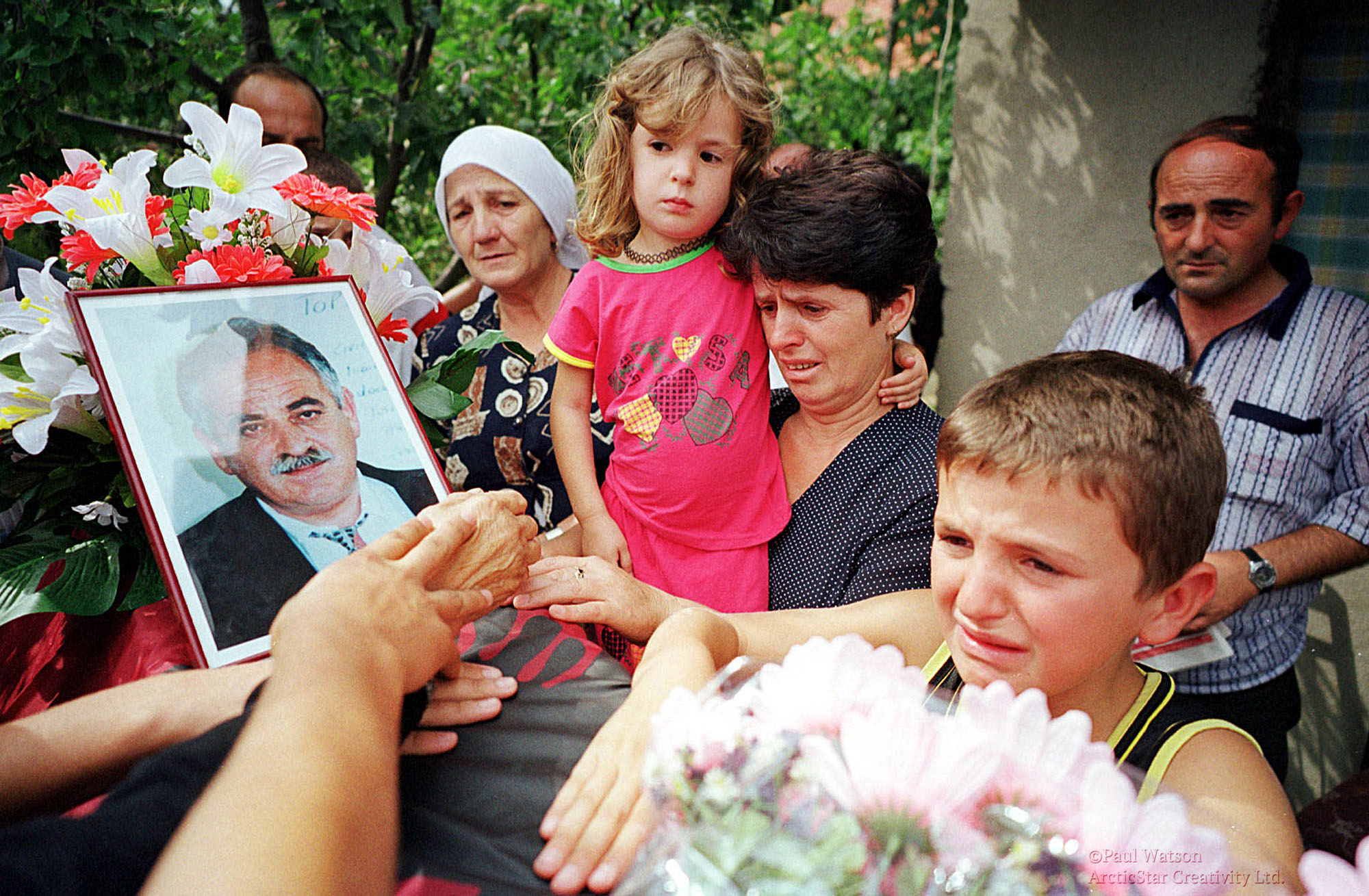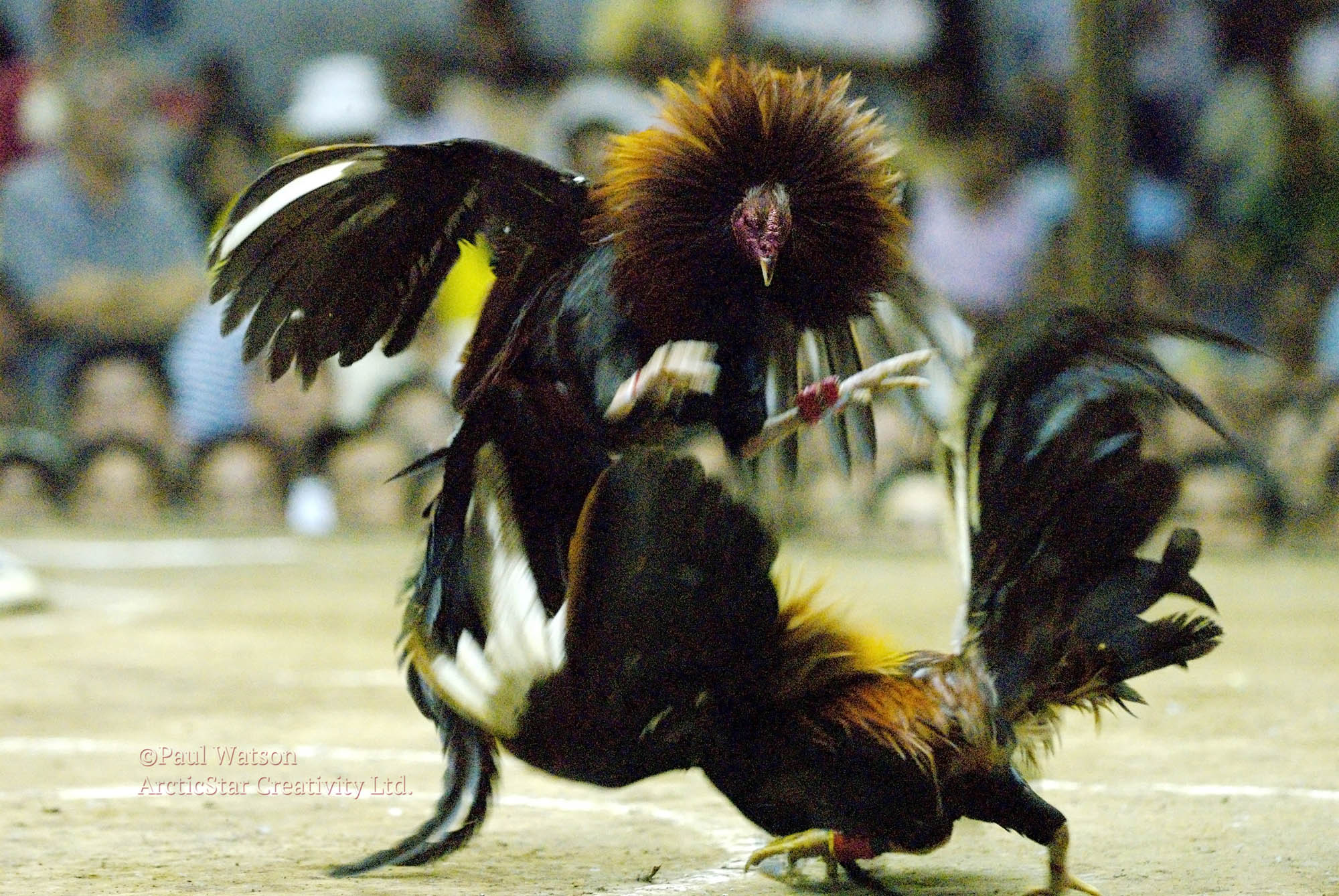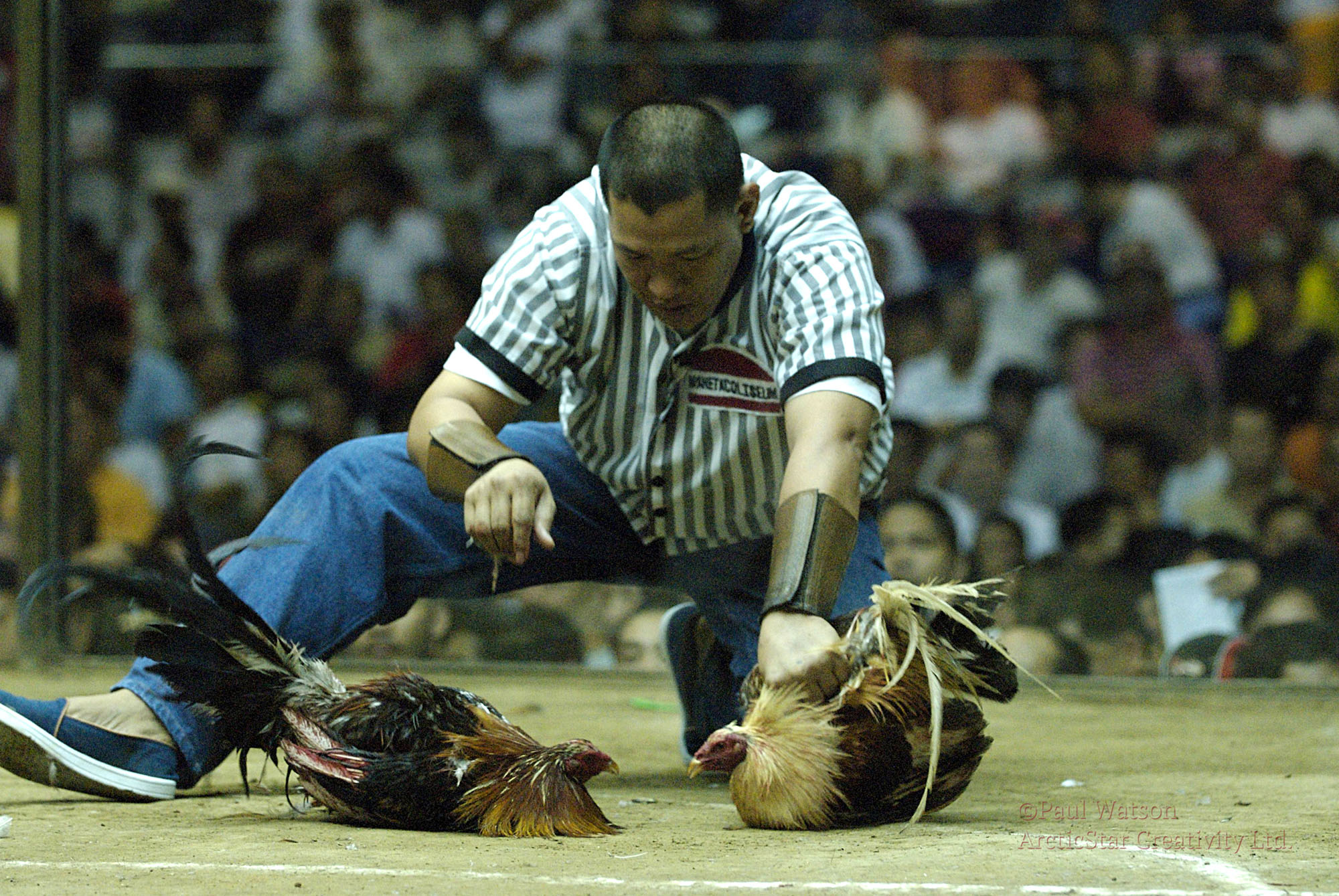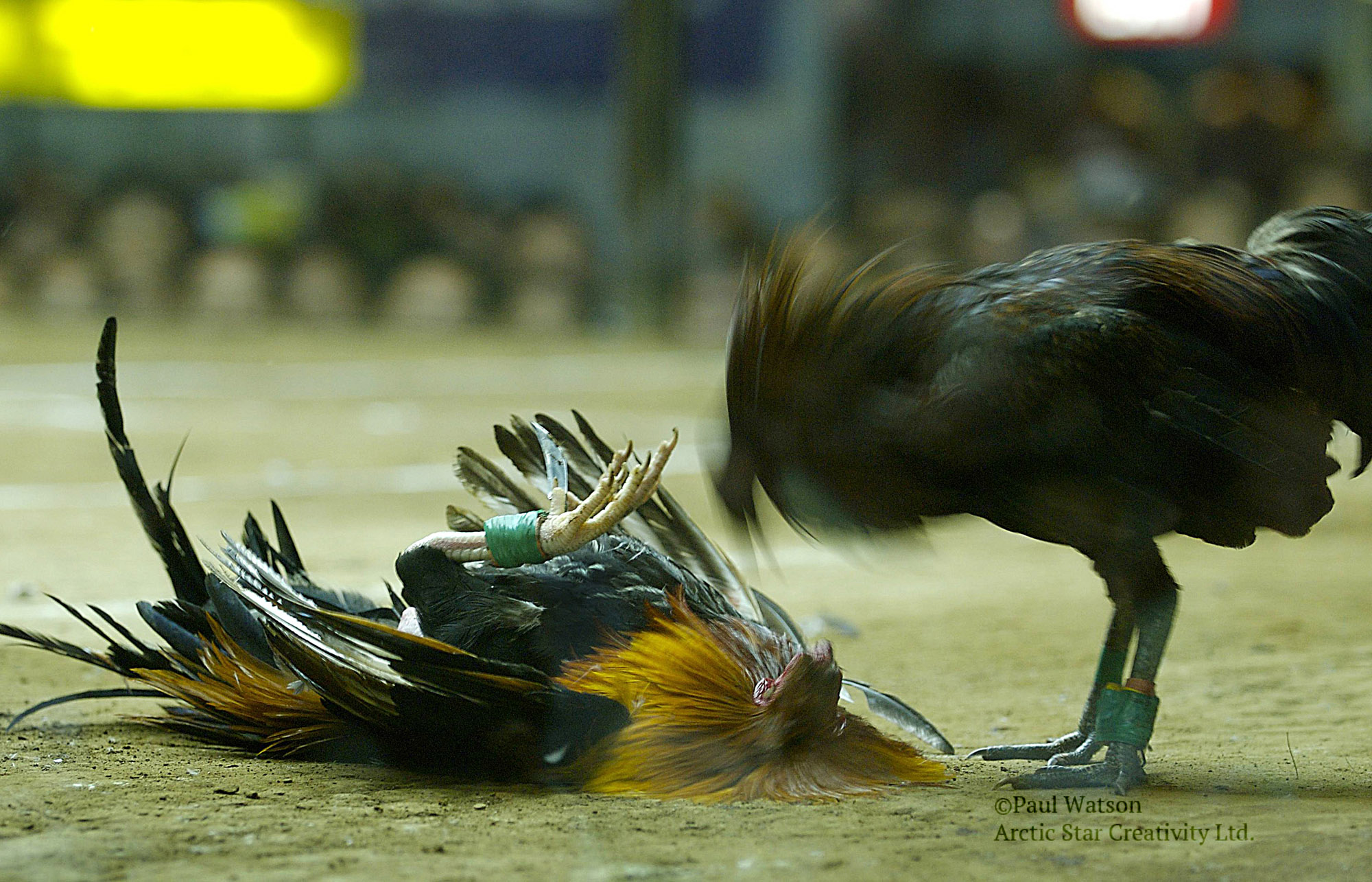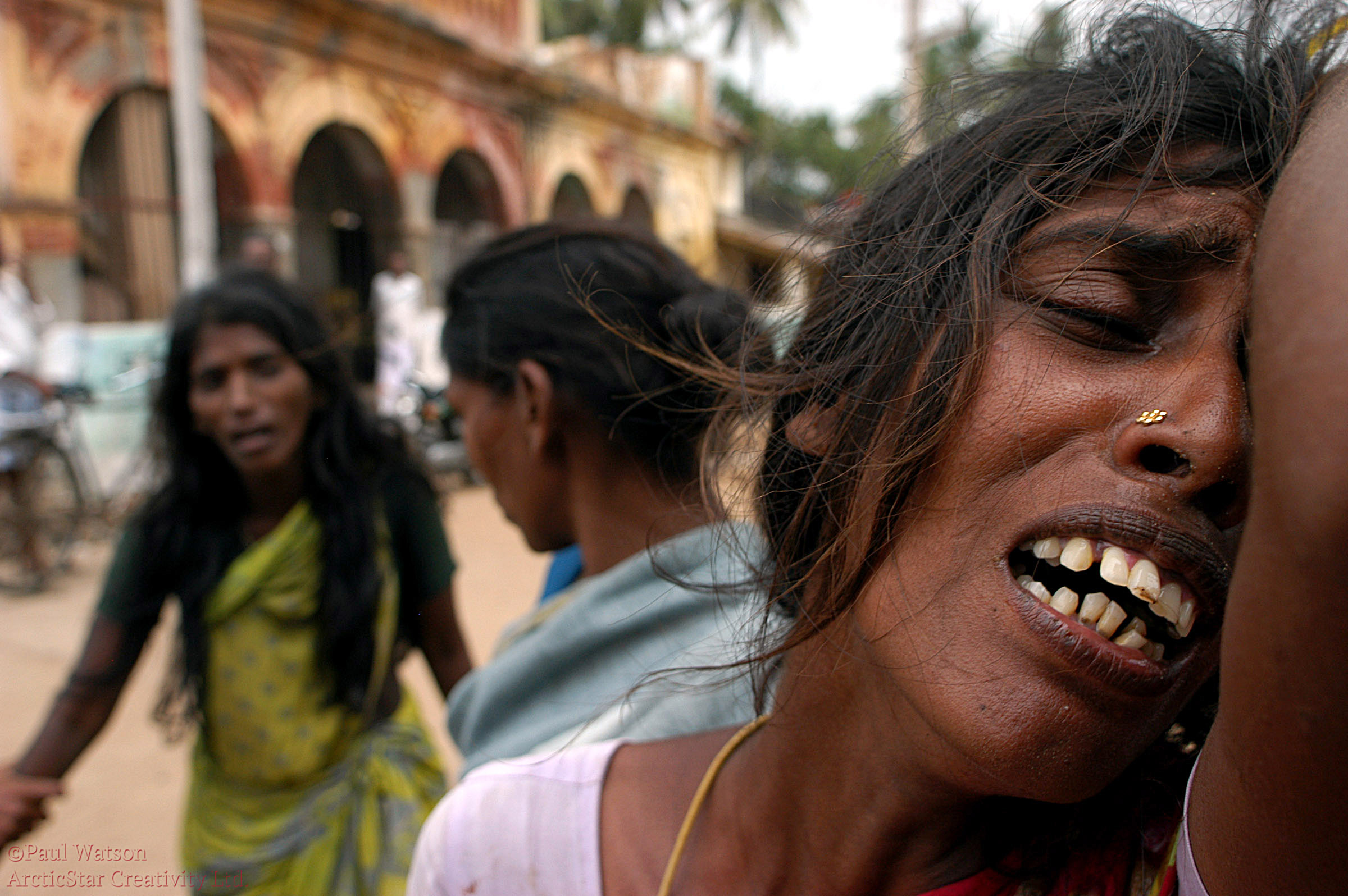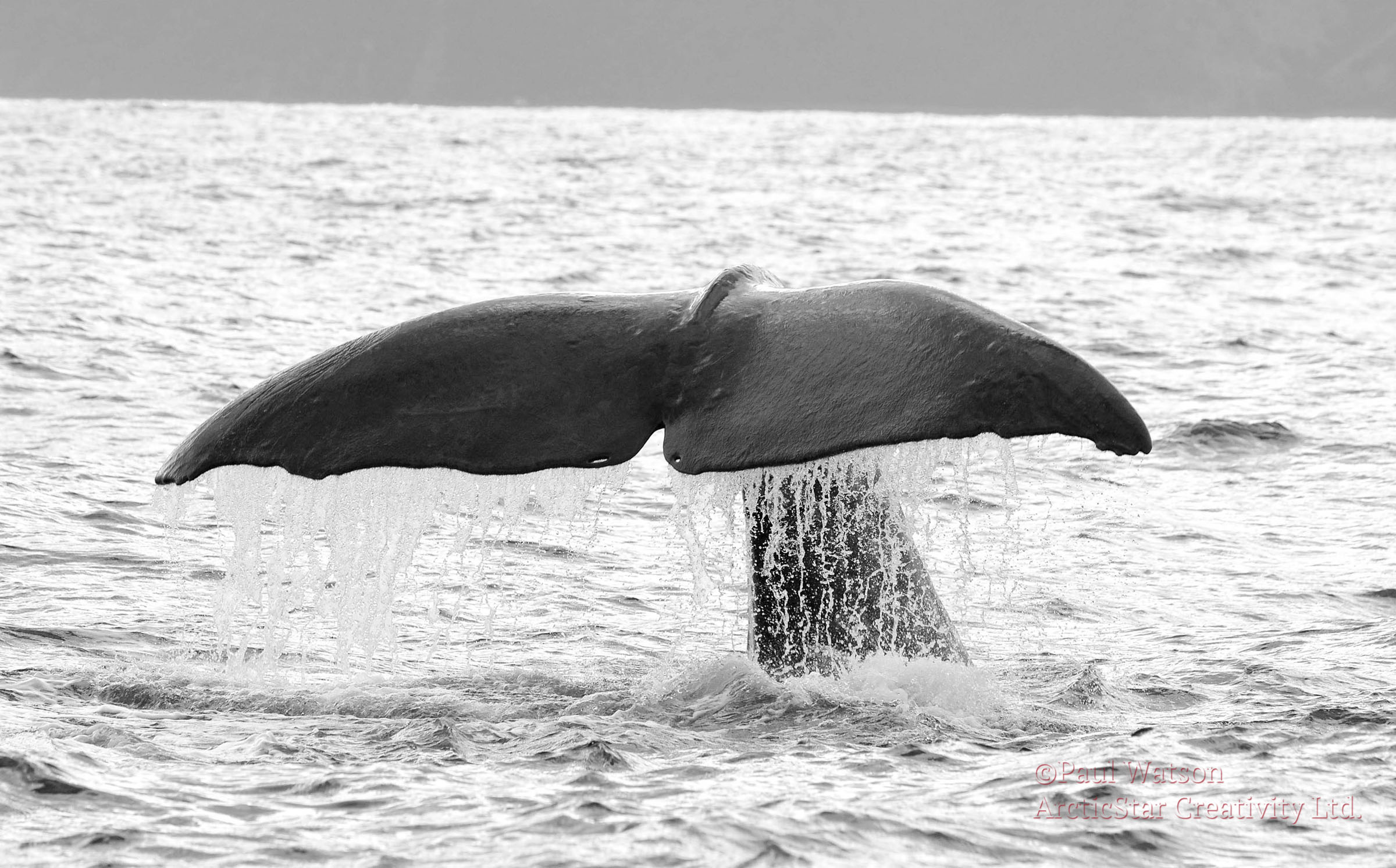 Arctic
Arctic photos by Pulitzer Prize-winning photojournalist Paul Watson
Life
A fadcinating look at life, in all its tragedies and triumphs, from Pulitzer Prize-winning photojournalist Paul Watson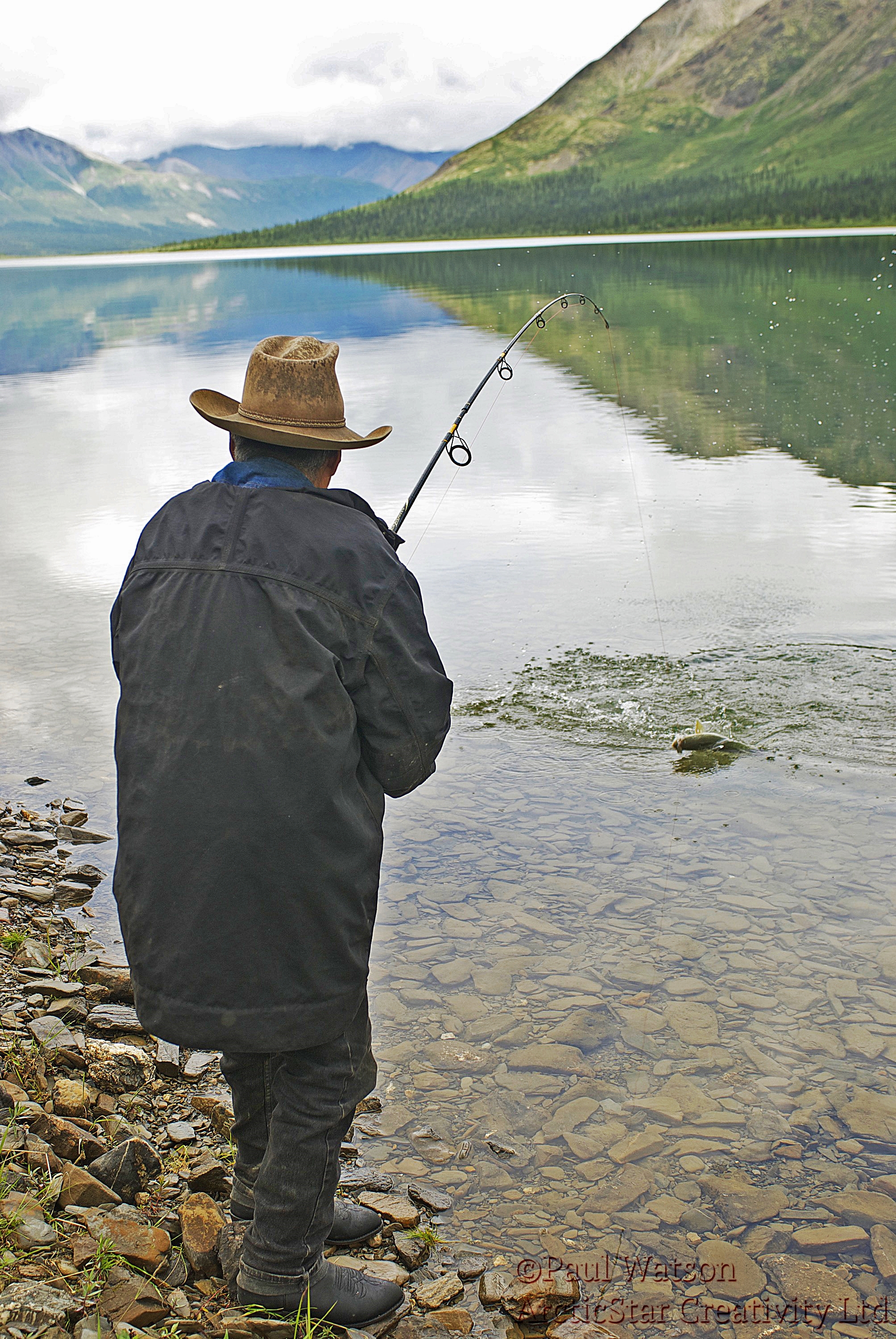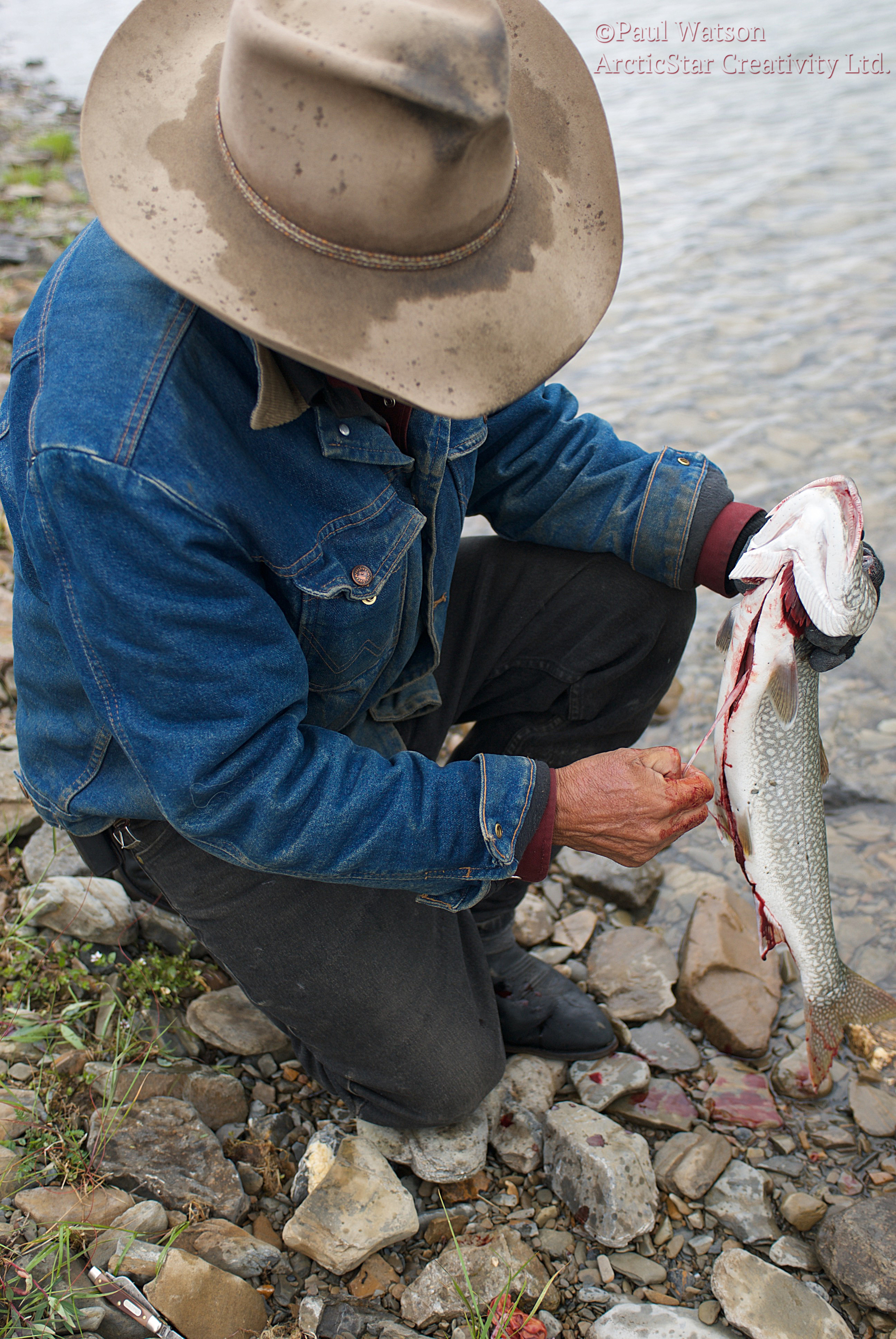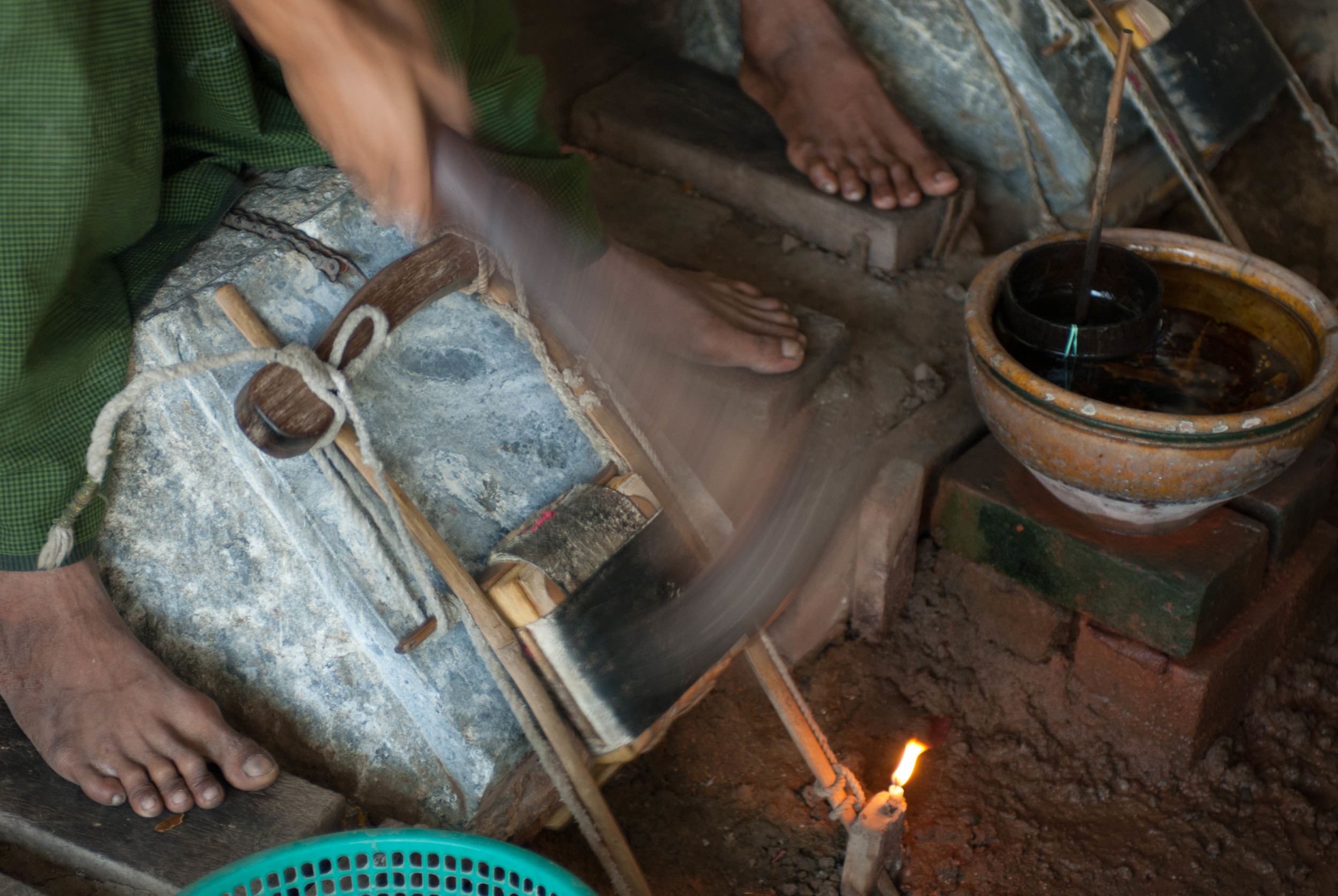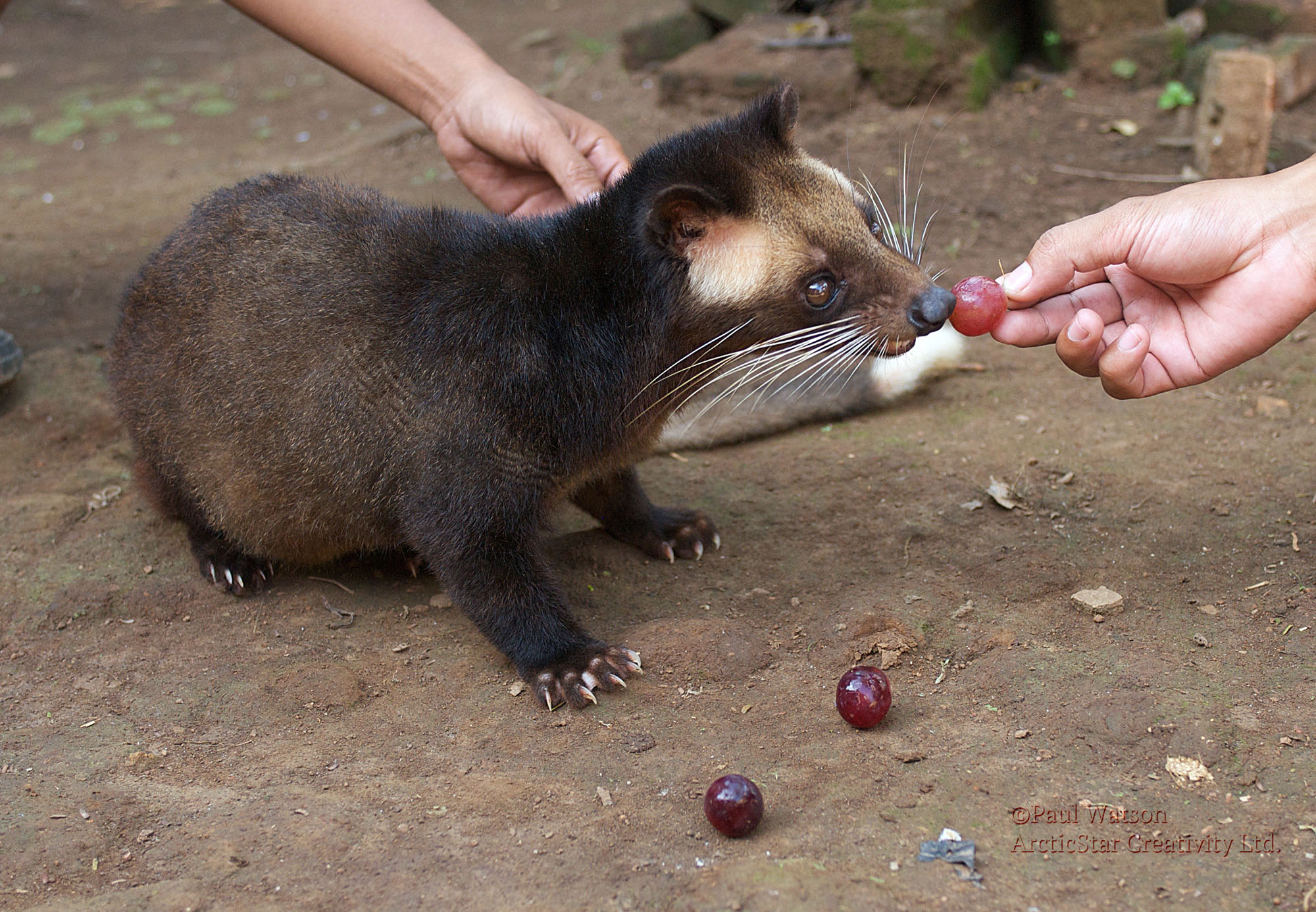 Early War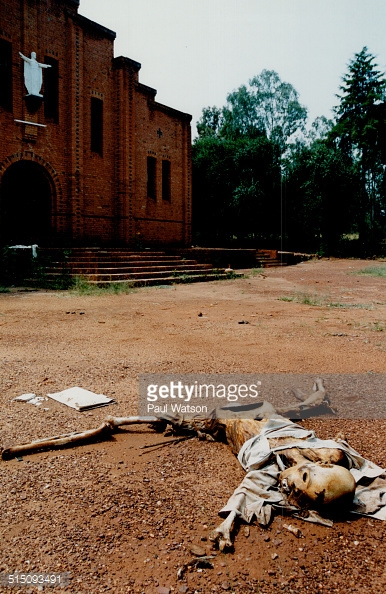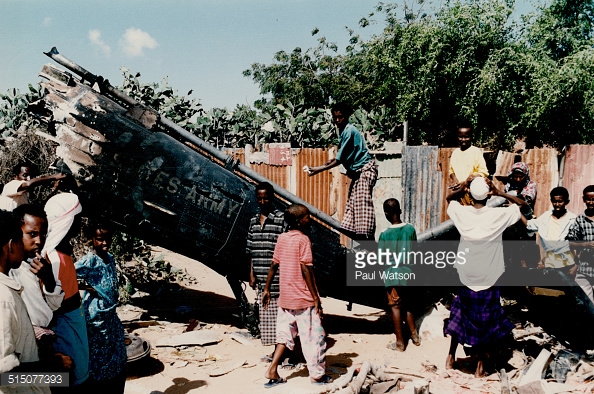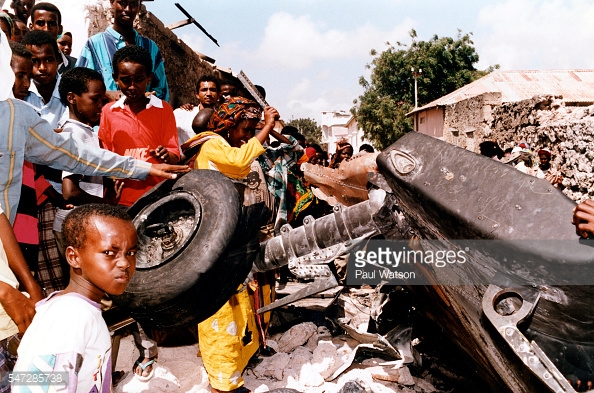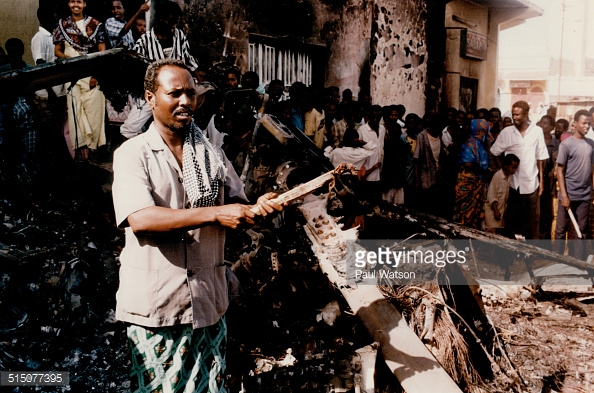 War
Photos of some of the most defining wars of our time, including Afghanistan, Iraq, Kashmir, Kosovo, Rwanda, Somalia and Syria by Pulitzer Prize-winning photographer Paul Watson